OSCE Cautions Croatia On News Agency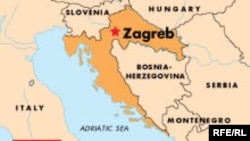 (RFE/RL) July 13, 2006 -- The Organization for Security and Cooperation in Europe (OSCE) today urged Croatian politicians to act responsibly when choosing the management of Hina, Croatia's only public national news agency.
OSCE spokeswoman Antonella Cerasino said it is important that Hina's management be able to operate free from political pressures.
She said that only then will the agency be able to guarantee objectivity and high standards of journalism.
(dpa)