Russia Pays Back 1 Billion Euros To Paris Club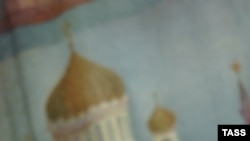 Finance Minister Aleksei Kudrin (file photo) (ITAR-TASS) August 15, 2006 -- Russia's finance ministry says the country today paid over 1 billion euros to the Paris Club in early debt repayment.
Russia and the Paris Club concluded an agreement on June 16 allowing Moscow to repay its $23 billion debt to all creditor countries ahead of time.
This enables Russia to save billions of dollars in debt service payments. Russian Finance Minister Aleksei Kudrin recently said that his country will pay off all its debts to the club by August 21.
(ITAR-TASS)