Romanian TV Station Accuses Moldovan Government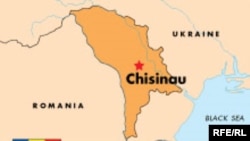 (RFE/RL) September 11, 2006 -- A private Romanian television station today accused the Moldovan government of political pressure after the sales director of its Moldovan branch was arrested last week.
Ghenadie Braghis, a Moldovan who also holds Romanian citizenship, was arrested on charges that he demanded a bribe of $1,000 from a company in exchange for broadcasting a favorable report.
Pro TV says the arrest was in retaliation for reports it has broadcast about police corruption and torture.
(AP, Mediafax)