18 Neo-Nazis On Trial In Serbia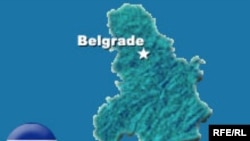 (RFE/RL) September 12, 2006 -- The trial of 18 members of a no-Nazi group charged with spreading racial hatred has begun in Novi Sad, the largest city in the multi-ethnic Serbian province of Vojvodina.
The Tanjug news agency says the members of the neo-Nazi group National Rank face jail terms of one to eight years.
They are accused of disrupting a university lecture on the "fascist threat" in the northern town of Novi Sad on November 9.
(AFP)