Serbian Police Quash Prison Uprising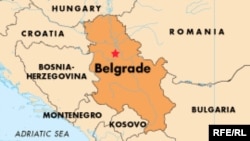 (RFE/RL) November 24, 2006 -- Dozens of inmates have been hospitalized in Serbia after police intervened to end an uprising at a prison in Nis, south of Belgrade.
Radio B92 reports that 38 prisoners were admitted to a local hospital after police entered the prison to quell the unrest.
The restiveness is attributed to delays in the implementation of an amnesty, by which Prime Minister Vojislav Kostunica had promised to reduce the sentences of most convicts.
(dpa)