Sentence On Former Bosnian Serb General Extended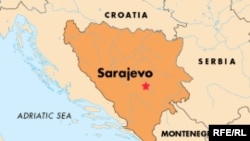 (RFE/RL) November 30, 2006 – A former Bosnian Serb general, Stanislav Galic, today lost his appeal at the UN war crimes tribunal at The Hague against a prison sentence of 20 years.
Instead, his sentenced was extended to life.
The court said the first sentence, delivered in 2003, was "unreasonable and plainly unjust" given the scale of the crimes.
Galic was the first suspect to be tried by the court in connection with the siege of Sarajevo during the Bosnian war.
(AFP, Reuters)