At Least 17 Dead In Bulgarian Bus Crash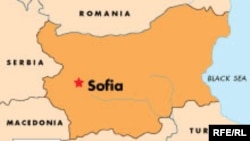 (RFE/RL) December 7, 2006 -- At least 17 people were killed and 10 injured today when a bus collided with a truck and plunged into a river in northern Bulgaria.
Officials said the city bus was taking passengers to a railway station north of the capital Sofia in dense fog when the truck slammed into it.
Both vehicles plunged 10 meters into the river.
(Reuters)