White Russian General Reburied At Moscow Ceremony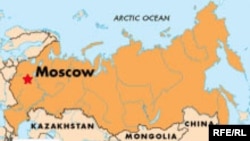 (RFE/RL) January 13, 2007 -- A leading general in the White Russian forces that fought against the Soviet side in Russia's civil war, Vladimir Kappel, has been reburied with military honors in Moscow.
Kappel died in 1920 near the city of Irkutsk as his forces retreated east across Siberia.
He was buried in the nearby Chinese city of Harbin, but the burial site was razed by Chinese authorities in the 1950s and his body was only rediscovered last month.
Several hundred people, including politicians and church leaders attended the ceremony today at Moscow's Donskoi cemetery.
(compiled from agency reports)