Moldovan Insurer To Pay $1,000 For Each Crash Victim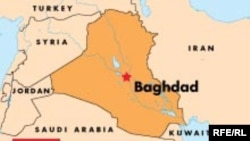 (RFE/RL) January 15, 2007 -- A Moldovan insurance company said today it will pay $1,000 for each Turkish passenger killed in a charter aircraft crash in Iraq last week.
Twenty-eight Turkish nationals, one U.S. citizen, and five Moldovan crew members died when an Antonov-26 turboprop operated by Moldovan Aeriantur Airways slammed into the ground near the Iraqi town Al-Baqr. One Turk survived with severe injuries.
Kristina Dolgikh, a spokeswoman for the insurer of the charter flight, Chisinau-headquartered Accept Insurance, says her company is obliged to compensate next-of-kin $1,000 per passenger, and $10,000 per crew member.
She said Aeriantur will receive $200,000 for the lost aircraft.
Besides Accept Insurance's coverage, the greater portion of the insurance on the charter flight -- 72 percent of the total coverage -- is provided by a group of Russian insurance companies.
(dpa)