Chinese Report Predicts Sharp Rise In Life Expectancy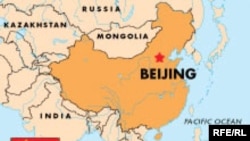 (RFE/RL) February 12, 2007 -- A new report predicts improving living standards will raise the average life expectancy in China to 85 years by 2050, an increase of 13 years.
The findings are contained in a 20-volume report called an "Outline For China's Sustainable Development," compiled by almost 200 Chinese academics and policymakers.
It also predicts the number of years a Chinese child spends in school will almost double to 14 years on average by midcentury.
(Reuters, AP)