Chinese Communists Punished In Anticorruption Sweep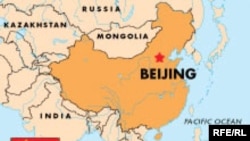 (RFE/RL) February 13, 2007 -- China's ruling Communist Party says nearly 100,000 party members were punished last year for corruption.
Officials of the Central Commission for Discipline Inspection announced the figure today, and said that more than 80 percent of those punished had taken bribes or violated the party's financial and economic rules.
A number of corruption cases involving high-level Communist officials are currently under way in China.
(AFP, AP)