The UN's World Meteorological Organization (WMO) and the nongovernmental International Council for Science are sponsoring the event, which brings together some 50,000 people carrying out 220 research and outreach projects.
WMO Secretary-General Michel Jarraud said International Polar Year "comes at a crossroads for the planet's future."
The project gets under way shortly after a major UN climate report in January warned that the poles are particularly vulnerable to global warming.
The report projected that sea ice in the Arctic could disappear in summers within a century, and that melting polar ice means rising sea levels worldwide.
Three other Polar Years have been observed since 1882.
(Reuters, AFP)
Global Climate Change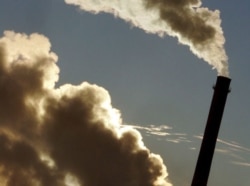 View a photo gallery summarizing some key findings of the Stern report on the economic costs of global warming (epa)

THE STERN REPORT: In October, former World Bank chief economist Sir Nicholas Stern issued a 700-page report on the economic impact of global warming. The report, which was commissioned by the British government, estimates that climate change could cost between 5 and 20 percent of global GDP by the end of the century....(more)
RELATED ARTICLES
Siberia's Once Frozen Tundra Is Melting
Blair Highlights Global-Warming Concerns
Scientists Argue About Need For Urgent Action
ARCHIVE
RFE/RL's
coverage of the environment
.