Georgian Officials Arrested In Corruption Sting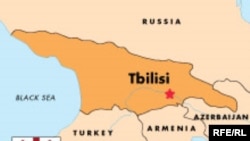 (RFE/RL) March 13, 2007 (RFE/RL) -- Police in Georgia have arrested more than 20 officials from the country's tax service for taking bribes, RFE/RL's Georgian Service reported.
Deputy Prosecutor-General Kakha Koberidze announced the arrests at a press conference in Tbilisi and showed video footage of the officials purportedly taking bribes.
The footage was broadcast repeatedly on Georgian television stations.
Koberidze said police and prosecutors launched an investigation after receiving a tip from a newly appointed official in the Tax Service.
Koberidze said the special operation -- called Illegal Pocket -- caught more than 20 tax officials who accepted bribes and 10 businesses that gave them.
Police confiscated more than $50,000 and 105,000 Georgian laris ($61,511) in the operation.