EU Declaration Vows 'Renewal'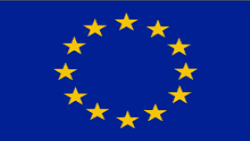 (RFE/RL) March 23, 2007 -- A declaration marking the 50th anniversary of the EU calls for a renewal of the bloc's institutions, but does not mention the proposed EU constitution.
News agencies today quoted the so-called Berlin Declaration as pledging to "renew the common foundations on which the EU is built by 2009." However, it avoids mentioning the embattled constitution, which has been in limbo since its rejection by French and Dutch voters in 2005.
The Berlin Declaration will be signed by EU leaders on March 25 at a summit commemorating the Treaty of Rome, the six-nation agreement that launched a common European market 50 years ago.
In a speech opening commemorative events in Rome, Italian Prime Minister Romano Prodi said Europe needs a vision to inspire its citizens for the next 50 years.
Prodi also called for a constitution to be approved before the next EU elections in 2009.
(compiled from agency reports)