Bosnian Medical Workers Launch Strike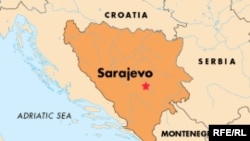 (RFE/RL) April 16, 2007 -- Doctors and medical workers in the Muslim-Croat half of Bosnia-Herzegovina are on strike, demanding better salaries and working conditions in the health sector.
Some 22,000 doctors, nurses, and other workers say they will treat only urgent cases until a new plan that equalizes salaries, pensions, and other benefits in the entire federation is adopted.
Medical workers have apologized to patients, but say the strike will continue until all conditions are met.
(dpa, AP)