Haykuhi Harutyunian, 25, linguist:
"When I hear the word genocide, it has a very deep personal impact, since every Armenian family has experienced it personally, through their ancestors. The pain is very personal for me, but I also accept it as a historical reality -- although I think we don't have to view it as something that's occured and we're simply victims. Such an approach is wrong for us now. It's high time to step forward and consider the issue from a slightly different standpoint.
"Perceptions have changed among young people. For example, if an Armenian and a Turk met 20 years ago, there would most probably be some hostility between them. But nowadays, young people in Armenia and Turkey are on quite good terms. I don't carry any hostility within me. I feel pain, but I have a feeling of immense forgiveness as well. I would really like it if we could replace their aggression and our sense of victimization with a brave step toward dialogue.
I don't believe Turkey will recognize the genocide. And for me, as a citizen, mere recognition is not enough. It's not enough for them to say 'yes, it has occured.' There should be compensation for all the damage and losses as well. I want back everything that we lost."
Davit Gevorgian, 21, computer programmer:
"'Recognizing' genocide is an obscure concept. What does it mean to recognize genocide when it's already happened and we all know about it? What do we achieve when someone stands up and declares that he recognizes the genocide? Nothing.
"Turkey is under pressure from the European Union; it may or may not recognize it. If it does, that recognition will simply generation a feeling of satisfaction among a large number of people. Nothing more."
Svetlana Galoian, 45, accountant:
"I'd like the whole world to deal with this issue. Turkey should get down on its knees and ask forgiveness. Turkey has never asked forgiveness for all the blood that was spilled, and we don't have any reason to forgive them. Turkey will never admit its blame on its own; they'll only admit it under pressure from powerful countries.
"Of course, we know that recognizing the genocide won't bring back [Armenian composer and folklorist] Komitas [who witnessed the worst of the genocide] and [Armenian writer Grigor] Zohrap [who was killed during the genocide]. But at least Turkey's current generation will know that their ancestors were criminals and murderers.
"Time changes the situation. The power of the issue is fading, and I can't expect my grandchild will see it the way I do. I've heard so much about it that it seems to me I was there, but for my grandchild it surely won't be the same. For him, it will just seem like a movie."
Samson Hovhannisian, 93, historian:
"During the war in 1914, Turkish leaders planned the mass destruction of Armenians. They didn't want a single Armenian to remain in western Armenia; they wanted to own that land.
"The whole world has recognized the genocide, but Turkey still doesn't admit to it. Turkey is a lapdog for the United States, and it won't be able to take a single step without the U.S. Turkey won't admit to the genocide until [U.S. President George W.] Bush does. The day Bush accepts the genocide, Turkey will follow suit."
Stepan Avetisian, 24, lawyer:
"Genocide is the cruelest, most hideous act one human can perform against another. For me, the Armenian genocide is shameful, an indelible part of the history of our nation. It's an enormous sorrow, an aching wound that hasn't been cured.
My ancestors came from Igdir [in eastern Turkey, at the border with Armenia], but they didn't experience the worst of the genocide and perhaps that's why I try to take a slightly more moderate stance on the issue. When you read the memoirs of people who lived through it or look at the pictures from that time, however, it's impossible to stay cool and detached.
"Recognition for me means respect. But the issue of recognition has always been taken advantage of and used for political purposes. I'm a bit conservative about Turkey; I don't think they'll admit to genocide. Even if they do admit to it, it won't change anything significantly. My father has a good saying: 'Turkey is a hyena, you should always keep the whip handy.' We should have a whip, in the form of a strong military, achievements in science and art. In other words, we should be powerful."
Perspectives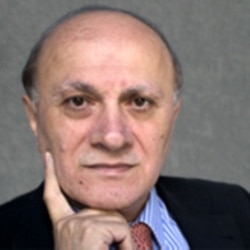 'Every Armenian Knows What Happened To Their Ancestors'
By Harry Tamrazian, director, RFE/RL's Armenian Service
"To be Armenian and not know what happened in 1915 is unimaginable. Every Armenian, wherever they are in the world, knows what happened to their ancestors at the beginning of the 20th century. And every Armenian knows that almost the entire Armenian population in Turkey was lost because of an extremist, ethnocentric policy carried out by the government of the Ottoman Empire in 1915.
The issue will not go away. Armenians will not give up or compromise on their tragedy, which they firmly believe was a genocide." more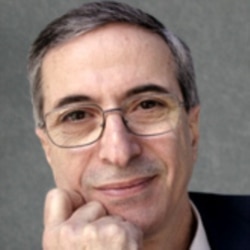 Do The Killings Constitute Genocide?
By Abbas Djavadi, director, RFE/RL's Azerbaijani Service
"Few in Turkey would deny that Armenians were killed in 1915 during the course of World War I. Opinions vary, however, on how the deportations and killings of Armenians came about; and whether the killings can be labeled a 'genocide' in a similar vein to the Holocaust.
While only a few extreme nationalists dispute the mass killings of Armenians, some liberals have recognized it as a 'genocide.' Most Turkish intellectuals, political analysts, and historians believe that local Armenians, with the help of Russia, were trying to create an independent Armenian state in eastern Anatolia. " more