Flooding In Romania Leaves More Than 1,400 People Stranded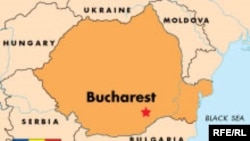 (RFE/RL) August 26, 2007 -- Overnight rains caused rivers to overflow today in Romania, unleashing floods that left some 1,400 people stranded in villages.
Officials say the flooding has left 130 villages without power, and that farms throughout the country's north and east are waterlogged.
About 1,400 people were stuck in two northern villages, with nearby dirt and forest roads being impassable.
Six of Romania's 41 counties have been affected.
The rain followed three days of temperatures up to 40 degrees Celsius.
(AP)