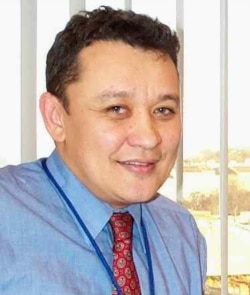 Living With Pollution In Ust-Kamenogorsk

By Merhat Sharipzhan, director of RFE/RL's Kazakh Service

My hometown -- Ust-Kamenogorsk, or Oskemen -- is situated in a very unique place: in the middle of the very picturesque Altai Mountains. It is also near the Russian, Mongolian, and Chinese borders in northeastern Kazakhstan.

The city of some 350,000 was just named by the Blacksmith Institute as one of the "Dirty 30" -- one of the world's 30 most-polluted cities.

For decades, giant industrial facilities producing zinc, lead, titanium, magnesium, and other nonferrous metals have been operating there. In addition, the Ulba Metallurgic Plant has been producing so-called dry fuel for nuclear reactors, working with uranium.

In general, four huge plants in the city were under the direct control and supervision of Moscow during the Soviet-era, even though they were in Kazakhstan.

The ecological situation in the city is far from normal. I remember in my childhood, there were even special warnings on the radio that due to the weather (no wind), all citizens are asked not to open the windows or doors in their apartments in the evening, when the industrial plants were scheduled to get rid of their gaseous wastes by releasing them into the city's air.

In some cases last year, dry leaves in the parks did not rot because, local ecologists explained, all of the bacteria necessary for the leaves to decay were killed by the waste from the industrial plants.

I have not been to my hometown for many years, but my friends and relatives tell me that the current environmental situation is even worse now than it used to be in Soviet times, since less and less attention is paid to the control of the factories' commitment to clean up their waste.