The 'English Disease': How Much Do You Know About Hooliganism?
The word "hooligan" -- meaning a young ruffian, especially a member of a gang -- first appeared in English in the late 19th century. But it's not just English football clubs who have problems with violent supporters.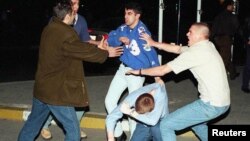 Test your knowledge!