Quiz: What Do You Know About Moldova?
Moldova is one of Europe's smallest and least-understood countries, sandwiched between Romania and Ukraine, just beyond the eastern flank of the European Union. The country has EU aspirations of its own, however, and the current obscurity may someday be a thing of the past.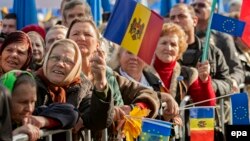 Test your knowledge!