Quiz: Separatists Of The World...Disunite!
The self-proclaimed "people's republics" of Donetsk and Luhansk recently called a "summit of unrecognized states" and invited fellow Russian-backed separatists from Abkhazia and South Ossetia, but also from Texas and Venice. How much do you know about various separatist movements?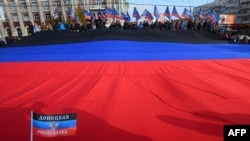 Start the quiz to find out!