U.S. Vice President-elect Joseph Biden
traveled to Afghanistan recently
to meet with that country's president, Hamid Karzai. Biden, the long-serving chairman of the Senate's Foreign Affairs Committee, reportedly encouraged the Afghan leader to rid his government of corruption and temper his public statements regarding civilian casualties caused by NATO forces in Afghanistan. Is this aggressive foreign-policy role one that Biden intends to make his own once he and President-elect Barack Obama take office on January 20?
RFE/RL Washington correspondent Andrew F. Tully discussed this and other aspects of Biden's vice presidency with Michael O'Hanlon, an expert on foreign policy and security issues at the Brookings Institution, a policy research center in Washington.


RFE/RL: What do you make of the reports that Biden, even before he is sworn in as vice president, felt free to confront Karzai on his performance and the performance of his government? Michael O'Hanlon:
I think [Biden] knows Afghanistan and Pakistan rather well, which is good news because these are obviously going to be a centerpiece of an Obama administration policy -- and they have to be, given the dangers and the importance of the issues. And I've heard various stories through the grapevine of Biden having been critical of Afghan officials, including the president, on previous trips [to Afghanistan], and so I'm not surprised to hear that he might have been critical [on the most recent visit].
RFE/RL: Biden has served as a U.S. senator for 36 years and was a longtime member and former chairman of the body's Foreign Relations Committee. What does Biden's reported exchange with Karzai tell you about his approach to his role as vice president under Obama?O'Hanlon:
On the broader issue of Biden's role, I think that he clearly wants to have an important role. But he also will be one of five or six important people [regarding foreign policy]. There are a number of individuals who want to have important roles, maybe disproportionate to what the office they're holding often has had in the past, and there's only so much in the way of influence to go around. Only one decision is typically made on any given issue.
RFE/RL:
Al Gore, President Bill Clinton's vice president, was the first man in modern times to elevate the vice-presidential position from one of "president-in-waiting" to one of real authority. Do you see Biden looking at the vice presidency the same way as Gore, or going in a different direction?O'Hanlon:
Biden is, obviously, extremely experienced in foreign policy, and I think he will be a good alter ego for the president-elect in general. But I'm not sure that he was all that wise to sort of rule out the Gore model.
Gore certainly had a lot of influence on most decisions with Clinton, but he also had a couple of issues that he was seen as the real expert on, having to do with energy, U.S.-Russian nonproliferation efforts, a few other matters like that. Gore really became the lead player on those things. And there was an implicit division of labor, with Gore doing much of that, [Secretary of State Madeleine] Albright doing most of the foreign policy portfolio, Albright's deputy, Strobe Talbott, doing a fair amount of the India and Russia portfolios.
With 200 countries around the world and lots of hot spots, there's nothing wrong with a little bit of an implicit allocation of labor from one issue to another among the top people. And I think that is actually not a bad model.
RFE/RL:
So you see Biden as differing from Gore on the kind of influence a vice president should have on an administration?O'Hanlon:
There's no doubt that, as vice president, Biden should be important in any decision and he obviously should be up to speed on all issues. But I don't totally agree with him when he seems to express some chagrin at the Gore model. I think the Gore model was a pretty good one.
RFE/RL:
Given his recent talks with Karzai, do you think Biden plans to serve as a kind of messenger -- being the person who delivers bad news to foreign governments, allowing Obama to take a higher road in his own public statements on foreign policy?O'Hanlon:
What [Biden] wants is a role whereby he is essentially the No. 2 in command in foreign policy, and that that somehow comes through in the way foreign policy is made and conveyed -- not by virtue of the fact that he would be somehow the tough messenger, but rather that he would simply be an important adviser, articulator, messenger, interlocutor, diplomat, and so forth.
And all that's fine, except that we have to remember that we also have a secretary of state, we also have a secretary of defense, we also have a UN ambassador. The theory of what Biden thinks he's going to do frankly is of only so much interest to me. I'm going to have to watch how he actually develops a relationship with Obama before I take anything too seriously.
RFE/RL: You mentioned possible conflicts between Biden and other members of the administration, including Hillary Clinton, who's now the secretary of state-designate. Clinton has a powerful personality. Do you expect trouble between her and Biden?
O'Hanlon:
I think there's a potential for jockeying. Now, I'm not going to predict it. We should give these guys a chance, and I think they're both very good, capable, collegial people. But they both want to have a big role in foreign policy -- and that's appropriate -- and they're strong-willed, and they're smart, and both of them should want their advice to be heeded by the president.
And yet they will be competitors on some issues because they won't always see things eye to eye. And Biden, by his own articulation of the role he envisions, sees himself in some ways as competing with Clinton for the top foreign policy understudy to the president. And so I think that there's an inherent potential for competition. But to predict that would be to not give them a chance. And, moreover, I think they've proven by the way they campaigned for Obama, and by their careers in general, that they can work together.
RFE/RL:
Do you think the vice presidency has been permanently changed from a largely symbolic role to something much more active and meaningful? O'Hanlon:
For the last 16 years, the vice president's role has been much greater than it had been previously, and I think that will continue. In the modern era we've seen that vice presidents can really be very important players and huge assets to their president. But, again, I would conclude by suggesting that Biden may have to lower his expectations a wee bit, because the idea that he's going to be the main adviser across a wide array of issues -- foreign policy and domestic policy, which seems to be what he's inclined to want -- is a little bit unrealistic.
He may wind up doing better specializing on a few key issues that he's particularly good at, like Afghanistan and Pakistan, rather than assuming that he's got the whole world under his feet. I don't think that's realistic.
On The Front Lines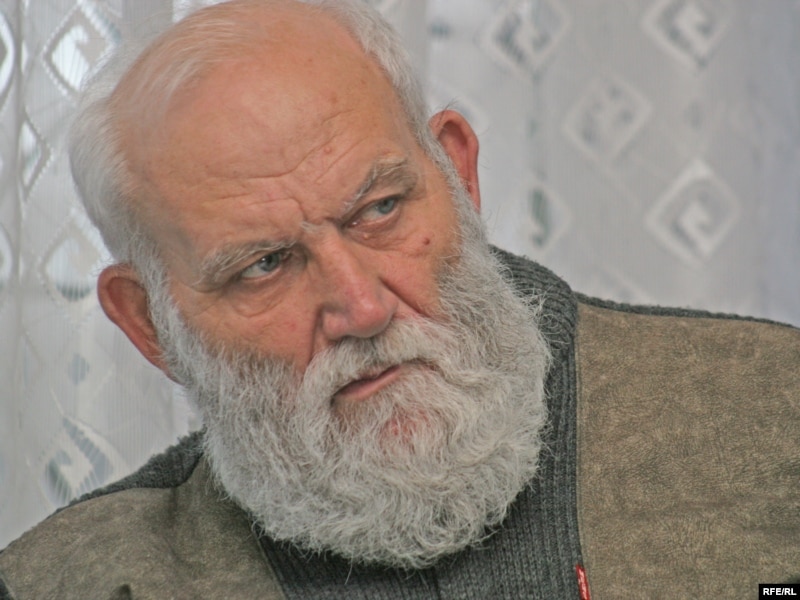 "On The Front Lines" is a special RFE/RL project that spotlights men and women who have dedicated their lives to the causes of freedom of speech, freedom of the press, human rights, ethnic tolerance, and democratic values. More