BUCHAREST (Reuters) -- The United States has thrown its weight behind Moldova's aspirations to boost ties with the European Union, following an election that last month handed power to a Western-leaning government in Chisinau.
Brussels announced last week that talks on a new cooperation agreement with the former Soviet republic would start soon.
In Bucharest during a trip to Central and Eastern Europe, U.S. Vice President Joe Biden said more cooperation on economic development was needed with Moldova, Europe's poorest nation.
"We share a desire that Romania's neighbors including Moldova will continue along the path for democracy and...that they will be integrated into European institutions when they are ready," Biden told reporters in a joint statement with Romanian President Traian Basescu.
"That's why we have to sustain this bid to stabilize economically Moldova."
Russia is sensitive to any U.S. military cooperation with former Soviet republics like Moldova, one of the issues that have brought relations between Washington and Moscow to a post-Cold War low in recent years.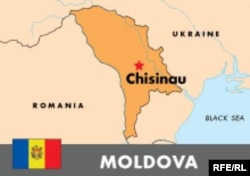 Biden travels to Poland, Romania, and the Czech Republic this week to soothe concerns about Washington's revamped plans for a missile-defense system in Central Europe and to drum up support in the region for its efforts to "reset" relations with Moscow. He flies to Prague later on October 22.
Russia welcomed U.S. President Barack Obama's decision in September to scrap Bush-era missile-defense plans, which it saw as a threat to its own nuclear arsenal.
The EU wants to forge closer ties with former Soviet states on its eastern border to prevent instability in a region that is the route for the bloc's natural gas imports from Russia.
Like several former Soviet republics, Moldova joined NATO's Partnership for Peace in the 1990s as part of efforts to modernize its armed forces and boost ties with the West.