"All doors were locked. There were many men. I begged them not to..."
Breaking one of his country's taboos, Afghan filmmaker Abdul Rashid Azimi has made "Akse Yadgari" ("The Keepsake Photo"), a movie about rape, a prevalent wartime crime.
The film had its premiere this week in the western Afghan city of Herat, where it was shot. It tells the story of a teenage girl, Nargis, who is raped by a group of armed men. The men are never caught.
According to RFE/RL's Radio Free Afghanistan, moviegoers who attended the screening mostly welcomed the film. As one audience member put it: "It was a brave initiative to tackle one of the most painful issues in this country."
Azimi says his movie is based on the true story of an Afghan girl in the country's northern Sari Pol Province, as well as on other Afghan rape cases.
"There's a scene in the movie where the media report a parliament member's son has raped a 14-year-old girl. It happened in Sari Pol," Azimi says. "In reality, those media reports prompted me to write this script and make the movie."
The movie shows how victims of rape in Afghanistan also become the victims of society's prejudice and are unable to rebuild their lives.
Lifetime Of Shame
In the deeply conservative country, being raped can mean a lifetime of shame and disgrace for the victim and her family. Women almost always prefer to keep silent about the crime.
Even discussing the issue of rape is taboo. In fact, a word for rape does not exist in either Dari or Pashto, Afghanistan's two main languages.
It took a lot of courage to play this role. But if we don't show the bitter realities of our own society, who will?
Rape has become one of the most prevalent wartime crimes in some Afghan provinces. According to women's rights groups, hundreds of girls, women, and young boys have been sexually assaulted by warlords, armed men, and others.
Rights activists say there were 112 reported rape cases in Afghanistan involving underage girls in the first three months of the current Afghan year. Activists insist many more cases go unreported.
Mirroring Afghan reality, one of the main characters in the movie, Naser, a young man who is in love with Nargis, seeks revenge by trying to kill her assailants.
Under Afghan law, rape is an offense punishable by death, but Naser does not believe the Afghan system will ever bring his lover's assailants to justice.
"That is the case in real life in our country," says Wahid Mozhda, a Kabul-based expert on social affairs. "Many rape victims' families try to take justice into their own hands."
"Rape is an extremely sensitive issue here," Mozhda continues. "If victims' relatives don't have the power to punish the attackers, they will even consider killing their own daughter, the victim. Families won't go to authorities to complain about the crime because making it public would bring the family a lifetime of dishonor."
Rapist Marries Victim
As another "solution" to the issue, some families force the rapist to marry his victim. But this only happens when the victim's family has enough power and influence to do so. In most cases, attackers usually target women or boys from impoverished families and get away with their crimes.
Mozhda says some victims who can't get revenge move far away, where they hope no one will recognize them.
Afghan media started to break the taboo last year, giving extensive coverage to two rape cases in northern Takhar and Sari Pol provinces, where girls as young as 11 years old were gang raped by armed men.
The coverage prompted Afghan President Hamid Karzai to meet with the victims and their families. He promised to crack down on rape and bring attackers to justice.
Women's rights groups claim the police could not arrest one of the assailants in Sari Pol, however, because he came from an influential family.
Shukufa Murtazavi, who plays the character of Nargis, says she hopes the film draws attention to the plight of rape victims and their families in Afghanistan.
"It took a lot of courage to play this role," she says. "But if we don't show the bitter realities of our own society, who will?"
Azimi says he hopes his movie will help to change Afghan society's prejudice toward rape victims. As things now stand, he notes, people's attitudes further punish the victims, while those who commit the crimes usually walk free.
RFE/RL's Radio Free Afghanistan contributed to this report.
On The Front Lines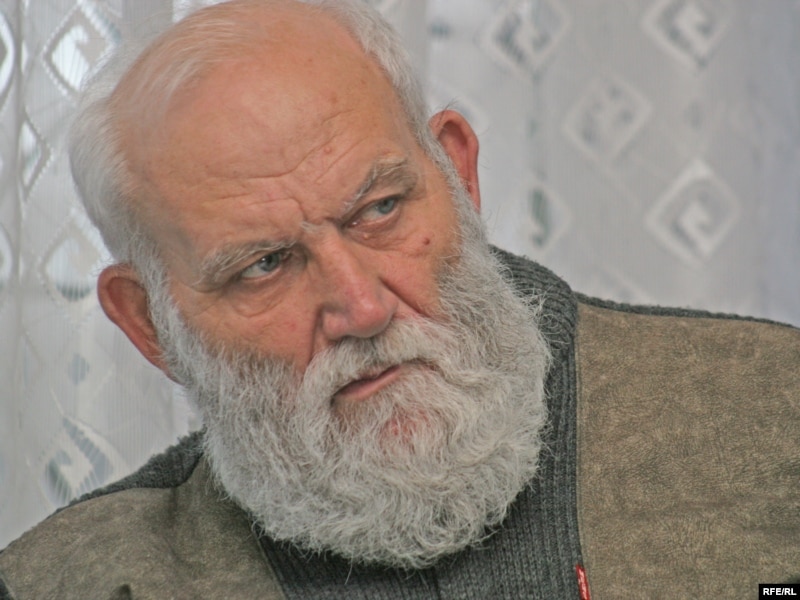 "On The Front Lines" is a special RFE/RL project that spotlights men and women who have dedicated their lives to the causes of freedom of speech, freedom of the press, human rights, ethnic tolerance, and democratic values. More