The mysterious death of one of Tajikistan's best-known public figures is focusing attention on what many consider to be the deteriorating security situation in southeastern Central Asia.
The death of former Emergency Situations Minister Mirzo Ziyoev during a security operation on July 11 came at the end of a week in which armed groups in eastern Tajikistan clashed with police on two separate occasions, giving new life to rumors of armed militants arriving in the country from Afghanistan.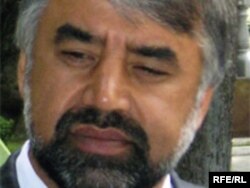 Ziyoev pictured in May 2009
Ziyoev, one of the top military commanders of the United Tajik Opposition (UTO) during Tajikistan's 1992-97 civil war, came from the Islamic wing of the UTO. After the 1997 peace agreement, he was eventually given his ministerial post as part of the power-sharing deal that ended the civil war. The ministry was disbanded in 2006.
Ziyoev had reportedly traveled to Tajikistan's remote eastern Tavil-Dara area several weeks ago, shortly after reports that another former UTO field commander, Mullo Abdullo, had returned to Tavil-Dara in May with some 100 armed fighters. Abdullo had gone to Afghanistan to fight alongside the Taliban in 2000 but was believed to have been captured and jailed.
Tajik authorities conducted what they said was an antidrug operation in the area shortly after the news of Abdullo's purported return. Few were fooled as to the operation's real purpose, however, since the altitude of the region prohibits poppy or cannabis cultivation

Overthrow The Government
Adding to the puzzle was an announcement by Tajikistan's Interior Ministry on July 11 that Ziyoev had been arrested as part of a security operation in the Tavil-Dara area. The ministry claimed Ziyoev was planning to overthrow the government, was helping to open up a new route for shipping illegal narcotics from Afghanistan through Tajikistan, and had been illegally storing weapons in the Tavil-Dara area.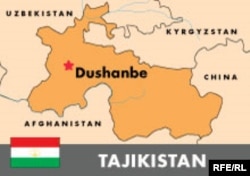 Hours later, however, Tajik authorities said Ziyoev had been killed while trying to help government forces negotiate with an armed group there.
"During the operation in the Surkhob valley village of Aghba, an illegal group of gunmen suddenly attacked and killed Mirzo Ziyoev," an Interior Ministry spokesman said.
Tajik authorities say the armed group was made up of fighters from the Islamic Movement of Uzbekistan (IMU) who allegedly accompanied Abdullo back to Tajikistan. Tavil-Dara was both a base for Islamic fighters of the UTO during the civil war and later served as an IMU base when the militants staged incursions into Kyrgyzstan and Uzbekistan in the summers of 1999 and 2000.
Someday Return
Central Asia has been relatively quiet since 2001, when U.S. forces delivered crushing attacks on the IMU and Taliban in Afghanistan. But there have been concerns for several years that elements of the IMU who fled to Pakistan's tribal areas could someday return to Central Asia. And with the Pakistani military stepping up its campaign in its northwestern tribal areas, and U.S. and Afghan forces stepping up their military efforts in Afghanistan, some believe that time may have come.
In late May, unknown assailants set off explosives at an Uzbek border checkpoint, then attacked police in the border town of Khanabad. The armed group then vanished. Later that same day, a suicide bomber killed a policeman in the city of Andijon.
On July 11, Uzbek authorities announced that 10 people had been arrested in connection with the attacks. All those taken into custody were from the area around the town of Khanabad and some, according to Uzbek authorities, had connections in Kazakhstan.
Across the border in Kyrgyzstan, security forces in late June conducted operations against Islamic militants that left at least 11 people dead. Since June 23, Kyrgyz security forces have killed at least nine people they say were IMU fighters. One member of the Kyrgyz security forces and a border guard have also been killed.
RFE/RL Uzbek Service Director Sojida Djakhfarova, Salimjon Aioubov of RFE/RL's Tajik Service, and RFE/RL Kyrgyz Service Director Tynchtykbek Tchoroev contributed to this report.