ISLAMABAD (Reuters) -- Pakistan's security agencies had authorized confirmation that the surviving Mumbai gunman was Pakistani, the former national security adviser said, adding that he was sacked because the prime minister had been out of the loop.
India had been saying for weeks the gunman captured in Mumbai, Mohammed Ajmal Kasab, was from Pakistan. Pakistan had said it could not find his name on a national database of citizens and it was investigating.
Prime Minister Yousuf Raza Gilani fired the national security adviser, Mahmud Ali Durrani, on January 7, shortly after he and other officials had confirmed to reporters the gunman in Indian custody was Pakistani.
Newspapers in India interpreted his dismissal as a reaction to his revelation of the truth about the gunman's nationality.
But Durrani said authorities, including the powerful security agencies, had already decided to confirm the gunman was Pakistani.
"It had been decided [January 7] that we would tell the world that he is a Pakistani because hiding that makes no sense," Durrani told Reuters in a telephone interview.
The prime minister happened to be ignorant. He was in Lahore and he didn't know about it. He was out of the loop.
"The security agencies recommended it and...they repeated it to me," he said.
India blames Pakistan militants for the strikes in November by 10 gunmen that killed 179 people and have revived tension between two nations that have fought three wars since 1947.
Indian Prime Minister Manmohan Singh stepped up a war of words on January 6, saying for the first time the assault "must have had the support of some official agencies in Pakistan."
Pakistan has denied any involvement by state agencies.
Durrani said he was dismissed because Gilani had not been informed about the decision to confirm Kasab's nationality and the prime minister had felt the need to exert his authority.
"The prime minister happened to be ignorant. He was in Lahore and he didn't know about it. He was out of the loop," Durrani said.
Gilani's office said Durrani had been sacked "for his irresponsible behavior for not taking the prime minister and other stakeholders into confidence."
Durrani's dismissal was the latest incident since the Mumbai attacks to raise questions about who is in charge in Pakistan.
'Best For Peace'
Durrani said the confirmation of Kasab's nationality should help ease tension between the nuclear-armed neighbors.
"Obviously, this would help the situation with India and that is the primary concern, that you tell the world, tell India, that, 'Yes, guys, we didn't make this announcement because we were not sure of the facts. Now we are sure of the facts and we're saying yes, he was Pakistani.' "
Pakistan has rejected Singh's accusation of involvement by state agencies, saying India was ratcheting up tension and risked destroying all prospects of a serious and objective investigation.
Earlier on January 7, Gilani had said Pakistan's investigation was making progress.
"We are prepared to take this process forward with a view to uncovering full facts thus ensuring that the perpetrators of this heinous crime whosoever they may be are brought to justice," he said.
India sent a dossier of evidence to Pakistan this week that New Delhi said linked Pakistani militants to the attacks, including data from satellite phones and what it describes as the confession of a surviving attacker.
Durrani said he had been doing what was best for peace.
"I have no bad conscience. I was doing what is best for Pakistan, I was doing what is best for peace between India and Pakistan. If it doesn't suit some people, then so be it."
On The Front Lines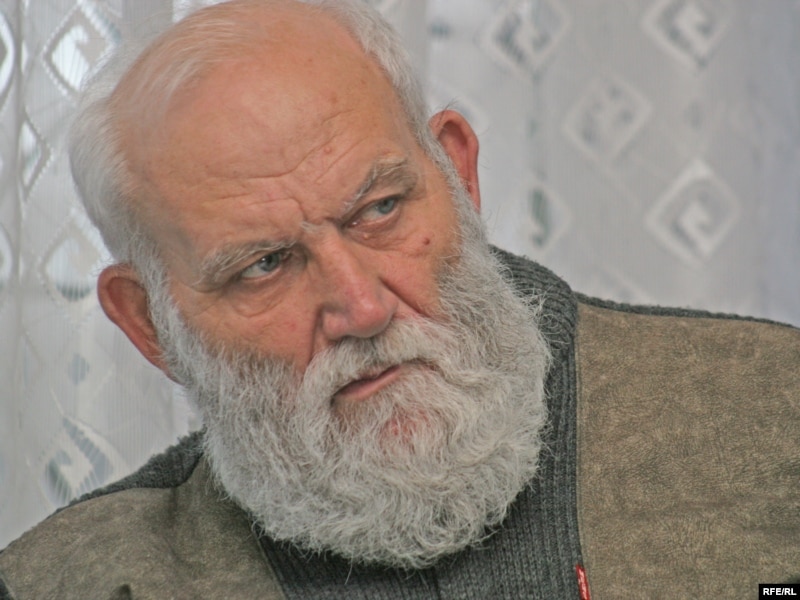 "On The Front Lines" is a special RFE/RL project that spotlights men and women who have dedicated their lives to the causes of freedom of speech, freedom of the press, human rights, ethnic tolerance, and democratic values. More