TEHRAN (Reuters) -- Iranian riot police have clashed with hundreds of pro-reform protesters in central Tehran and detained dozens of them, a witness said, in the latest unrest over last month's disputed election.
The witness said demonstrators were chanting slogans against President Mahmud Ahmadinejad and the government, including: "Ahmadinejad -- resign, resign" and "Death to dictators."
The witness said police beat protesters who had gathered in Tehran's Haft-e Tir square in defiance of a ban on such demonstrations following the June 12 election, which the opposition says was rigged in favor of Ahmadinejad.
"Riot police are taking dozens of protesters into their cars and they are taking them away," the witness said.
"There are hundreds of riot police and plainclothes [security forces], beating people who gathered to support [opposition leader Mir Hossein] Musavi," the witness said.
The clash erupted four days after similar confrontations between police and protesters for the first time in weeks on July 17 after former President Akbar Hashemi Rafsanjani declared the Islamic republic in crisis and said there were doubts about the election result.
The authorities reject opposition charges of vote rigging.
The election stirred the most striking display of internal unrest in Iran, the world's fifth biggest oil exporter, since the 1979 revolution and exposed deep rifts in its ruling elite.
At least 20 people died in postelection violence last month. Musavi and the authorities blame each other for the bloodshed. Riot police and religious Basij militia eventually suppressed June's protests, but Musavi has remained defiant.
Musavi, who came second in the election, and fourth-placed pro-reform cleric Mehdi Karrubi have continued to dispute the official election result, even though Supreme Leader Ayatollah Ali Khamenei has endorsed Ahmadinejad's election victory.
Earlier on July 21, Iran's police chief Esmail Ahmadi-Moghaddam accused the opposition of "inciting sedition" after the election and said his force would act firmly to uphold the law, the official IRNA news agency reported.
His deputy Ahmad-Reza Radan separately said there were rumors of new "illegal gatherings" in Tehran on July 21 but that the security forces would firmly confront any such protests, the semi-official Fars News Agency reported.
Iran Election Special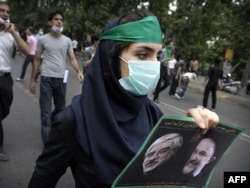 RFE/RL's Full Coverage
Following the disputed reelection of Iranian President Mahmud Ahmadinejad, supporters of Mir Hossein Musavi have taken to the streets to protest.
Click here
for news, blogs, and analysis of the presidential election and aftermath.
Iran Election Diary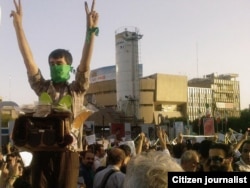 Disputed Presidential Vote
There have been protests and clashes with police on the streets of Tehran following the disputed reelection of Mahmud Ahmadinejad. RFE/RL collects videos, photos, and messages on social-networking sites coming out of Iran to attempt to get a picture of what is happening inside the country.
Click here
The Battle For Iran's Future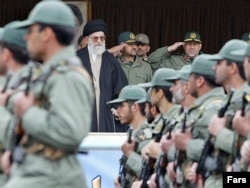 The Battle For Iran's Future
With much more than a disputed presidency at stake for Iranians, RFE/RL's Charles Recknagel and Mazyar Mokfi explore the power plays that could reshape Iran's political establishment.
Click here
for news, blogs, and analysis of the presidential election and aftermath.