(RFE/RL) -- Iran's police chief says a doctor who was present at the death of a young Iranian woman during opposition street protests in Tehran is under investigation by both Iran's Ministry of Intelligence and by the international policy agency Interpol.
Interpol, however, denies any knowledge of the case.
Police Chief Ismail Ahmadi Moghaddam told reporters in Tehran that the shooting of Neda Agha-Soltan "was a pre-planned scenario" to harm Iran's image. He denied that police or Basij forces were involved in her shooting.
Neda, a 26-year-old music student, was shot in the chest on June 20 during clashes between supporters of opposition presidential candidate Mir Hossein Musavi and riot police and Basij militia.
Her bloody death was
caught on videotape
and circulated widely on the Internet.
Neda has since become an icon of opposition protests against official results of the June 12 presidential election, decisively won by incumbent President Mahmud Ahmadinejad in the first round. The opposition alleges that the vote was rigged.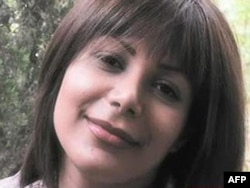 Neda Agha-Soltan in an undated photograph
Dr. Arash Hejazi, 37, is pictured on the video trying to help Neda during her last moments.
Hejazi has since fled Iran.
He has since confirmed his presence at the scene and has been quoted as saying that Neda was killed by a member of the Basij.
Contacted on July 2 by RFE/RL's Radio Farda, Interpol said it had not received any requests from Iranian authorities for information or assistance related to Hejazi or Neda's death.
Interpol also affirmed that it "does not itself investigate or prosecute crimes…" and that "…these are done by the national police in each of our member countries in accordance with their own national legislations."
Mohammad Hossein Aghasi, an Iranian lawyer and expert on Iranian law, confirmed to Radio Farda that "in order to assist in, or to accept the request of, the arrest of a criminal, Interpol needs to have a request from a member country. The request should be based on legally documented proof and evidence by the government, and in accordance with international conventions, to avoid governments' unjust prosecutions."
In this particular case, Aghasi said, Hejazi could be arrested and charged with "propaganda against the regime" or "disturbance of people's minds," charges used by the Iranian judiciary in political or security cases.
But Aghasi noted that these charges are not recognized internationally.
On June 29, Ahmadinejad
called for a probe
into Neda's "suspicious" death.
Ahmadinejad sent a letter to judiciary chief Ayatollah Mahmud Hashemi-Shahrudi requesting a serious investigation to help identify "the elements" behind Neda's killing.

Radio Farda's Parnaz Azima contributed to this story.
Iran Election Special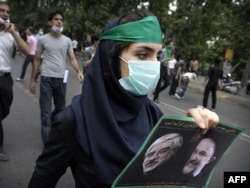 RFE/RL's Full Coverage
Following the disputed reelection of Iranian President Mahmud Ahmadinejad, supporters of Mir Hossein Musavi have taken to the streets to protest.
Click here
for news, blogs, and analysis of the presidential election and aftermath.
Iran Election Diary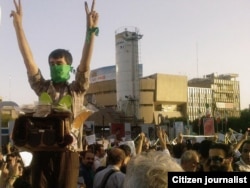 Disputed Presidential Vote
There have been protests and clashes with police on the streets of Tehran following the disputed reelection of Mahmud Ahmadinejad. RFE/RL collects videos, photos, and messages on social-networking sites coming out of Iran to attempt to get a picture of what is happening inside the country.
Click here