Iranian Groups Urge UN To Assess Human Rights Situation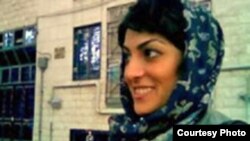 Six Iranian human rights watchdogs have urged the United Nations to send a delegation to Iran to assess the human rights situation there.

The organizations, based both in Iran and abroad, sent a letter to the UN on the eve of the international Human Rights Day, which is being marked today.

Shiva Nazar Ahari of the Students Committee to Defend Political Prisoners told RFE/RL's Radio Farda that "it is very important for the international community to find out the truth about human rights abuses in Iran."

The Iranian human rights activists cited up to 250 cases of human rights abuses in their letter, adding that all of the data was based upon official reports.

About This Blog
"Watchdog" is a blog with a singular mission -- to monitor the latest developments concerning human rights, civil society, and press freedom. We'll pay particular attention to reports concerning countries in RFE/RL's broadcast region.
Journalists In Trouble
RFE/RL journalists take risks, face threats, and make sacrifices every day in an effort to gather the news. Our "Journalists In Trouble" page recognizes their courage and conviction, and documents the high price that many have paid simply for doing their jobs. More