Russian President Dmitry Medvedev has pledged to deploy short-range Iskander missiles in Kaliningrad, a western exclave that is surrounded by European Union countries. Is this a new initiative, and what are the missiles' capabilities?
RFE/RL correspondent Kathleen Moore spoke to Duncan Lennox, editor of "Jane's Strategic Weapons Systems," and started by asking him to describe the different types of Iskander missiles.
Duncan Lennox:
There are two basic types of Iskander, one that they've offered for the export market, which has a range of 280 kilometers, and that's normally referred to as the Iskander-E, and one which they're believed to have incorporated into their own service, the Russians, which is sometimes called Iskander-M, and has occasionally been called Tender, and that is reported to have a range of up to 400 kilometers. There's no clear statement from the Russians as to the range of their present Iskander missiles.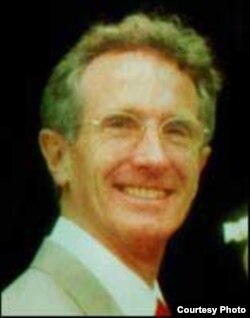 Duncan Lennox

RFE/RL:
These are meant to be highly precise missiles, is that right? What are their capabilities?
Lennox:
Yes, very accurate, within 30 meters [of the target] and to carry a single warhead, which can vary from about 480 kilograms up to about 700 kilograms and would expect to be high explosive, either a unitary high explosive or submunitions.

RFE/RL:
Can they be upgraded to give them a longer range?

Lennox:
It's unlikely because the Russians fell foul of the INF [Intermediate-Range Nuclear Forces] treaty in 1987, which bans the U.S. and Russia from having short-range ballistic missiles with a range greater than 500 kilometers, and they had to scrap their SS-23s because they exceeded that range. So I would think they would be reluctant to increase the range with that treaty still in place.
RFE/RL:
Could they potentially reach the proposed missile-interceptor site in Poland that's to be part of the U.S. missile-defense system?
Lennox:
Yes. Could they do any damage? Probably not.
RFE/RL:
Why do you say that?
Lennox:
Because if the Americans ever put missiles in Poland, then they would be in silos and a high-explosive warhead probably wouldn't do a lot of damage. It would have to be incredibly accurate and a very lucky shot to actually cause any problems.
RFE/RL:
What about the proposed radar site in the Czech Republic?
Lennox:
I doubt if it could reach that far.
RFE/RL:
Given that, what is the likely aim of the Russian plan?
Lennox:
I think the aim is to express Russia's anger and disappointment with the Americans for continuing with the proposals to put missiles in Poland and the radar in the Czech Republic.
RFE/RL:
This is not a new initiative either, is it?
Lennox:
No, we've heard this over the last nine months at least, from various senior Russian officers and people in the government. It really is just an expression of anger and disappointment at the American decision.
RFE/RL:
There had been some problems with the development of the Iskander missiles, with delays and a lack of funding, is that right?
Lennox:
There have been a lot of problems because of financial stringencies in the Russian armed forces, but they appear to have been overcome now. If you remember the Dutch [government] said quite clearly that the Iskander had been used in Georgia in the summer, though the Russians said it wasn't.

RFE/RL:
And what's your view?

Lennox:
I can't believe the Dutch got it wrong. They made a very detailed inquiry into the death of one of their reporters, and the Dutch [issued] quite a comprehensive report. So I would assume that Iskander is in service with the Russian miiltary.