Neda's Fiance At Risk Of Torture In Tehran Prison, Amnesty Says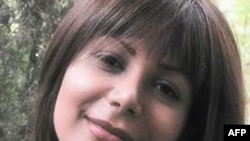 Amnesty International says Caspian Makan, the fiance of
Neda Agha Soltan
, the young Iranian woman whose death was caught on video during the recent protests in Iran, has been held in detention since June 26 after he made a statement linking her murder to the pro-government Basij militia.
He is believed to be in detention in Tehran's notorious Evin Prison.
According to Amnesty, Makan told his family that if he signs a "confession" saying that the banned People's Mujahedin Organization of Iran (PMOI) killed her, then he may be released.
Amnesty says it fears he may be forced to sign such a "confession" under torture or other ill-treatment.
Makan was among those who witnessed Neda's horrific death on that street in Tehran on June 20.
Read the full Amnesty statement
here
.
About This Blog
"Watchdog" is a blog with a singular mission -- to monitor the latest developments concerning human rights, civil society, and press freedom. We'll pay particular attention to reports concerning countries in RFE/RL's broadcast region.
Journalists In Trouble
RFE/RL journalists take risks, face threats, and make sacrifices every day in an effort to gather the news. Our "Journalists In Trouble" page recognizes their courage and conviction, and documents the high price that many have paid simply for doing their jobs. More