PARIS (Reuters) -- French President Nicolas Sarkozy has demanded Iran release a young French university teaching assistant arrested for espionage last week as she was preparing to leave the country.
"We demand the liberation of our compatriot. These accusations of spying are fanciful in the extreme," Sarkozy told reporters.
The 23-year-old was preparing to return home after spending five months as a French-language teaching assistant at the University of Isfahan when she was arrested on spying charges on July 1.
On July 6, the Foreign Ministry dismissed the spying charge as "absurd" and summoned the Iranian ambassador in Paris to demand the woman's release.
Foreign Minister Bernard Kouchner told parliament on July 7 the woman had been present at protest demonstrations following the election and had posted some photographs and comments on the Internet.
But he again dismissed the accusations of spying.
"This young woman cannot be accused of anything, she is entirely innocent," he told parliament.
Tensions between Iran and France have been high after the unrest following last month's disputed presidential election. Sarkozy strongly criticized Tehran on July 6, saying Iranians "deserve better than the leaders they have today."
Prior to the elections, relations were strained over Iran's nuclear program, which Western countries including France believe is aimed at acquiring a nuclear weapon.
Tehran says the program is designed to enable it to generate peaceful nuclear energy.
The Battle For Iran's Future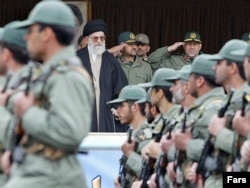 The Battle For Iran's Future
With much more than a disputed presidency at stake for Iranians, RFE/RL's Charles Recknagel and Mazyar Mokfi explore the power plays that could reshape Iran's political establishment.
Click here
for news, blogs, and analysis of the presidential election and aftermath.
Iran Election Diary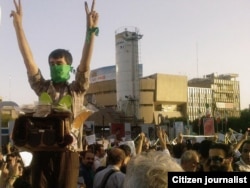 Disputed Presidential Vote
There have been protests and clashes with police on the streets of Tehran following the disputed reelection of Mahmud Ahmadinejad. RFE/RL collects videos, photos, and messages on social-networking sites coming out of Iran to attempt to get a picture of what is happening inside the country.
Click here