By Claire Bigg, Anastasia Kirilenko, and Alexander Kulygin
MOSCOW -- Time has stood still in Sayid Fekhretdinov's bedroom.
A school bag, heavy with books, lies unopened on the floor. Toy animals stand silently arranged on dusty shelves. On the desk, a framed photograph shows a slender, dark-eyed boy staring pensively into the camera.
"We need to go through his books," says Sayid's father, Ramil, looking wearily at a shelf crowded with textbooks and notepads. "Maybe we'll find a note from him between the pages. But right now it's too difficult. It makes us cry."
Four months ago, Sayid jumped to his death from a fourth-story window in their Moscow flat. He was just 10 years old.
Since then, Ramil and Sayid's mother, Marina, have left his room almost untouched. They say they are still struggling to come to terms with the fact that their son, still several years short of his teens, found life so distressing he chose to commit suicide.
"You have to listen to your child's every breath, every sound, every word," says Ramil, a stocky 58-year-old. "If you don't overlook anything, everything will be OK. But we let him slip away."
Sayid was far from alone. An estimated 2,500 children and teenagers commit suicide every year in Russia, an estimate that is twice the per-capita average of Western countries like France, the United States, and the United Kingdom. And the number is on the rise, with psychologists saying the evaporation of social safety nets has made life difficult for children and parents alike.
The problem of child suicide has grown so pronounced that even the state is taking note, with the press tracking a mounting toll of cases and lawmakers sounding the alarm. So far, however, there are no easy answers as to why Russia's children are killing themselves, or how to stop it.
'They've Killed Me'
In Sayid's case, his parents didn't have to look far to conclude what went wrong. At home, Sayid was a well-behaved, bright, and imaginative boy who loved playing computer games, writing poetry, and watching nature documentaries on TV. He had recently discovered a passion for the Japanese language and had won a trophy in boxing.
The trouble, Ramil and Marina believe, was at school. Sayid was a student at Heroes of Sevastopol naval cadet school, one of more than 100 state-sponsored institutions that have cropped up in Russia in recent years with the aim of adding military, patriotic, and religious components to otherwise standard school curriculum.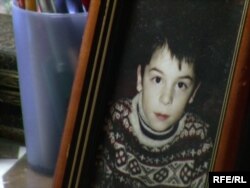 "We let him slip away," says Sayid's father.
Heroes of Sevastopol was convenient -- located in the courtyard directly across from Sayid's house in the neighborhood of Strogino in northwest Moscow. Sayid had always dreamed of being a soldier and had been excited about studying in cadet school. During his three years at the school, teachers and administrators described him as a cooperative, conscientious student with excellent grades.
But he was deeply unhappy. Ramil and Marina say as early as his first year there, Sayid -- who was small for his age, despite his boxing training -- was frequently harassed by his fellow students, coming home with bruises and scrapes. The parents also claim Sayid was sexually threatened by one of the teachers, an accusation the school has firmly denied.
His parents believe his Muslim name and Tatar features caused him to be singled out in a school where the majority of the students and faculty are ethnic Russians. Marina is Russian and a devout Orthodox believer, but Ramil, an ethnic Tatar, raised his son in the Muslim faith. At least one teacher at Heroes of Sevastopol conceded to RFE/RL that Sayid may have had problems at school "because he was a Tatar."
Marina and Ramil asked for Sayid to be excused from after-school activities, hoping that would provide some relief. But the scuffles continued. Early this year, Sayid was hospitalized for more than a week after what his parents say was a particularly savage beating at school.
"He had bruises all over his head," his father remembers. "He could hardly walk. He came up to me leaning against the wall. He was crying and repeating, 'Dad, they've killed me.'"
He was completely changed. I think he understood that something irreparable had happened to him.
Ramil Fekhretdinov now believes it was this final assault that might have pushed Sayid over the edge.
"He was completely changed," he says of his son shortly after the beating. "I think he understood that something irreparable had happened to him."
Almost three weeks later, on February 16, Marina was alone in the apartment with Sayid, whom she described as deeply distressed.
"He was very, very, very agitated. He grabbed at everything around him," says Marina, an anguished-looking 48-year-old who remained largely silent during an interview, deferring frequently to Ramil. "He had such bad headaches that he couldn't stand the light and wore sunglasses. He was completely disoriented. He kept switching from one idea to another."
Marina says she spent most of the day anxiously trailing her son "like a cat." When he finally settled in behind his computer, she stepped into the kitchen to wash some dishes. It was then that Sayid, unwatched, climbed onto the ledge of the apartment's living-room window.
Sensing something was wrong, Marina rushed into the room just in time to see him jump. The window Sayid had chosen looked out over Heroes of Sevastopol.

Denial Of Blame
School officials reject claims that Sayid suffered from bullying or predatory abuse. But director Yevgeny Vvedensky acknowledges that the 10-year-old may not have been cut out for the rigors of cadet school.
"We have a lot of children who have failed to adapt from year one," he says.
Many of the teachers at Heroes of Sevastopol are former servicemen who enforce strict discipline in school, Vvedensky says. He also admits that students can be unruly. Many cadet schools like Heroes of Sevastopol function simultaneously as boarding schools and are chiefly intended to care for orphans and children from dysfunctional families.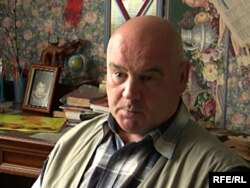 Ramil Fekhretdinov: "I don't deny my share of responsibility."
"Unfortunately, there are many such children in cadet schools," says Vvedensky, a former Navy captain with wire-rimmed glasses and a no-nonsense appearance. "In our school, they represent 70 to 80 percent of the pupils. There are children who have either no father, no mother, or no living parents at all. There are also problem families that are on the verge of being stripped of their parental rights."
On a recent afternoon, the school bore little trace of the pall cast by Sayid's death. A portrait of Sayid, adorned with a black mourning ribbon, has been taken down, leaving only a small class photo and his boxing trophy, which rests in a glass case outside the teachers' lounge. In the corridors, boys and girls dressed in navy uniforms jostle each other and chat animatedly.
"All of the children were questioned," Vvedensky says. "The beatings, even if they took place, definitely did not happen on the school premises. His classmates had nothing to do with it."
The school may be rough, the school director shrugs, but Sayid's parents are wrong to shift the blame onto his institution. To his mind, it is the parents, not the school, who are to blame for ignoring their son's unhappiness.
Ramil Fekhretdinov, who spoke to RFE/RL in a series of interviews, acknowledges that Sayid asked many times to be transferred to a regular school. But Ramil continued to believe this type of military schooling was best for his son.
"I don't deny my share of responsibility. I should have taken him out of there," he says. "Last year, he said all summer that if I left him in that school he would die. His mother also said over and over that we needed to put him in another school. But I didn't take it seriously."
Growing Trend
The past few months have seen an alarming string of suicides in Russia, many involving students who had fared poorly in school.
A 16-year-old boy who jumped to his death from a seventh-floor window in front of his family.
A 13-year-old who shot himself with a hunting rifle.
A single school in Sverdlovsk Oblast has lost a total of five students to suicide, the most recent a 15-year-old boy who hanged himself in the courtyard of his house. Prosecutors have attributed the deaths to an "unhealthy climate" in the school.
The numbers of young people killing themselves always go up in the spring during end-of-term exams, says Aleksei Kasatkin, who handles suicide cases for an investigative unit in a Moscow local prosecutor's office. "That's life," he sighs.
Children are considered particularly at risk in transition countries like Russia, where political and social instability have undermined family structures and removed many of the social safeguards once provided by the Soviet welfare state. Nor is it certain the government is prepared to tackle a problem seen as private and deeply emotional -- rather than financial or social -- at its core.
Kasatkin, who personally led the initial investigation into Sayid's suicide, says the state is poorly equipped to deal with the phenomenon of young people killing themselves. Although Russia does have social workers to provide assistance to troubled families, their role is limited when it comes to child suicide.
"They focus on underprivileged families where people drink alcohol, smoke, and brawl. But as a rule, children from such families don't commit suicide," he says. "Children who commit suicide are from average, middle-income families. It's children from this milieu who are the most restless, the most dissatisfied with their family and themselves."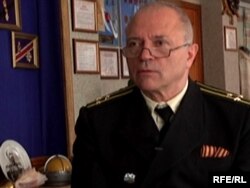 School director Yevgeny Vvedensky: "The beatings, even if they took place, definitely did not happen on the school premises."
Many times, the reasons prompting children and teenagers to end their lives often seem trivial to adults. One 14-year-old girl, Kasatkin says, hanged herself in her closet after being rejected by a boy she was in love with. Another teenager threw himself out of a window after his mother found erotic drawings in his bedroom.
Schools, which in many countries can act as an alarm mechanism in cases of troubled children, have little support in Russia and are often unprepared to intervene in cases of troubled pupils. (The State Duma has proposed new education funding guidelines that would effectively cut the number of psychologists currently working in schools.)
And despite help centers and hotlines designed for particular problems, there is no established one-stop procedure for processing the entire spectrum of psychological, physical, or sexual traumas a young person may endure. For these children, there is almost nowhere to turn.
"Unfortunately, there is no system in our country to effectively expose and prevent violence against children," laments child psychologist Aleksandr Shadura. "There are some efforts, mainly from nongovernmental organizations. But right now there is no clear system."
Children At Risk
Many of Russia's contemporary ills are blamed on the collapse of the Soviet safety net. Child care is no exception. Fewer children are born in Russia today than 20 years ago, in worse health and with shorter projected life spans. There are thought to be as many as 2 million homeless children in Russia. One out of every 70 children is believed to be living in an orphanage.
Psychologists say the spirit of communal responsibility that might have protected at-risk children in the past is gone, eviscerated by a newly mobile public and the demands of a capitalist job market. If neighbors and nearby family members once instinctually served as surrogate caregivers for children, families are now increasingly isolated from the people next door and even, internally, from each other. It's a trend that isn't necessarily limited to Russia.
"Global evolution is fraying the social fabric of many countries," says Yelena Vrono, a child psychologist. "That leads to more young people committing suicide, in many places."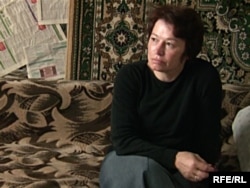 Marina Fekhretdinova: "He was very, very, very agitated. He grabbed at everything around him."
Statistics are often difficult to come by in Russia, particularly with acts like suicide, which can be easily misclassified or even hidden. While experts have settled on 2,500 as the accepted estimate for the number of children killing themselves, the perceived rise in suicides may ultimately be impossible to accurately gauge. In the absence of hard numbers, the surest sign the problem is growing is that the government itself has acknowledged it.
At a recent press conference in Moscow, lawmakers and psychologists took note of the issue, proposing changes to reduce the stress of end-of-year school exams and instituting psychological exams for children and teenagers to diagnose what one participant called "latent tendency toward aggression and suicide."
But even in instances where psychological intervention is sought for troubled children, there is little guarantee the step will lead to protection for the child or prosecution of his victimizers. Psychologists in Russia are not required to report claims of child abuse to social services, and Shadura acknowledges he himself has chosen not to report suspected abuse for fear Russia's notoriously rough-handed police will further traumatize young victims.
A psychologist whom Sayid's parents had consulted about his alleged sexual abuse told RFE/RL he had not reported the claim and had advised the parents, for their son's sake, to act as though nothing had happened.
So who's to blame for Sayid's death?
Kasatkin, who spent more than a month speaking to Heroes of Sevastopol officials and Sayid's parents before ruling that neither side could be held directly responsible, says it's not that simple.
"From a judicial point of view, no one pushed him to suicide," he says. "What really happened? Probably a combination of different problems -- with his family, at home, at school."
Turning A Blind Eye?
For many who associate suicide with the growing pains of teenage years, the thought of a child as young as 10 killing himself can be deeply unsettling. But Vrono says cases of suicide involving children as young as Sayid are "far from rare" in Russia. Moreover, she says emotional problems and abuse can have a far more devastating impact on younger children, who are often bolder -- and therefore more successful -- in their suicide attempts.
"The younger the children, the more traumatic the method they choose: attempts to hang themselves, falls from heights," she says. "Older children tend to use their life experience. They often reject traumatic ways to kill themselves such as hanging, because of the unsightly appearance, or jumping from heights because they're afraid of pain. They usually opt for poisoning, and in such cases it's possible to help them in time."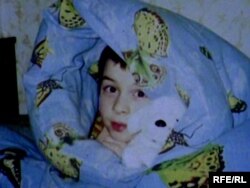 "What really happened?" asks investigator Aleksei Kasatkin. "Probably a combination of different problems -- with his family, at home, at school."
Ramil and Marina say they had little warning that Sayid would take such a drastic step, and Vrono and others say it is not unusual for parents to underestimate the scope of their children's worries.
"People don't see, they don't hear," she says. "They're afraid of seeing and hearing."
Sayid may have also been affected by complications in his parents' own lives. Ramil and Marina, while both attentive to their son, had long lived separately, leaving Marina, a stay-at-home mother, in charge of Sayid's day-to-day care. Ramil, who worked with a labor inspection agency, remained the family decision-maker, overruling pleas from both Sayid and Marina on a range of issues, including the desire to change schools.
"The child interprets everything bad happening around him as being directly related to them -- either it's his fault, or it's happening because he's such a bad child, or someone wants to punish him," Vrono says. "In addition, children don't have experience in how to express their anxieties. Their psychological immaturity also means children don't have a sense of how precious life is."
Sayid, far more articulate than many 10-year-olds, had attempted to warn his parents of his mounting despair.
Shortly after his death, Marina found a small piece of paper tucked behind one of the many icons she keeps in the flat. On it, in tidy script, Sayid had left a poignant wish list that was equal parts fantasy and grim childhood reality:
"Punish those who do evil, help me get better soon (and put Vlad in prison)" -- a reference to a schoolmate he said had bullied him.
Sayid also wished for "electromagnetic powers and a cyborg girlfriend." Finally, he expressed hope he would be sent to a new school.
Ramil also found a poem he says his son left for him in an envelope hidden under his laptop computer. Sitting in his son's tiny bedroom, he listlessly reads the poem aloud.
In the space of a week I've become an old man
I have nothing to lose.
I've become alien to this world
I have nothing to lose.
I write to Almighty with a pen:
They've killed me with an ax.
Why didn't you listen to mother?
I would probably be alive.
But now my head is gray.

"Suicide is an act of despair, when the child does not find understanding around him and sees suicide as a solution to his loneliness," says psychologist Shadura. "It's a final cry for help through which the child says he can no longer bear the mental pain."
Anastasia Kirilenko and Alexander Kulygin contributed reporting from Moscow; reported and written by Claire Bigg from Prague