Bahrain has freed prominent blogger Mahmood al-Yousif after
his arrest
on March 30 prompted U.S. criticism and sparked an online campaign calling for his release.
The small Persian Gulf island country has been the scene of violent protests in recent weeks, with at least 24 people reported killed in clashes between mainly Shi'ite protesters and forces loyal to the Sunni royal family.
Yousif's popular blog "
Mahmood's Den
" had featured a recent entry on police intimidation.
He has posted an entry thanking readers for their support during his incarceration and expressing exasperation at what he says was a campaign of "malicious and completely unsubstantiated rumours" targeting him on Facebook and the
itechbahrain
website.
He adds that "what this country needs right now is the start of a much needed healing process."
The U.S. State Department condemned the arrest of Yousif and two other online activists as a decision that could make "difficult" efforts to "resume a national dialogue."
A number of Shi'ite lawmakers have resigned to protest the government crackdown.
Liveblog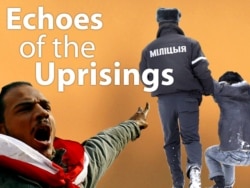 Tracking events and ideas convulsing the Arab world and with ripples around the globe, including RFE/RL's broadcast region.
Click here