Activists In Belarus Fear School Expulsions, Job Firings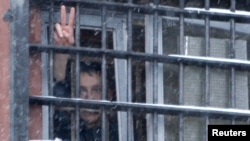 A Belarusian lawyer has lost her license to practice law as a result of her participation in protests against President Alyaksandr Lukashenka's reelection. Opposition and rights activists worry that 2011 will bring a new wave of expulsions and firings from schools and jobs.
(see full article: "
Activists In Belarus Fear School Expulsions, Job Firings
")