Forces loyal to Libyan leader Muammar Qaddafi launched a new attack with tanks on rebel forces in the besieged western rebel stronghold of Misurata today.
Medical sources said overnight fighting around Libya's third-largest city killed at least six people and wounded dozens.
The last major rebel bastion in western Libya, Misurata is surrounded by pro-Qaddafi forces and entirely dependent on supply by sea.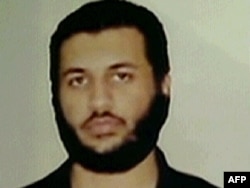 Seif al-Arab
In the capital, Tripoli, preparations were under way for the funerals of Qaddafi's second youngest son, Seif al-Arab, and three of his grandchildren, who the regime said were killed in a NATO air strike.
Demonstrators on May 1 torched vacant British and Italian diplomatic buildings in Tripoli in response, prompting Britain to expel the Libyan ambassador.
Libya's government said it regretted the attacks on the embassies.
Deputy Foreign Minister Khaled Kaim said its police force had been overpowered by crowds angered by the NATO air strikes.
The UN announced it is pulling out international staff from Tripoli after a crowd entered the UN compound and took some vehicles.
Meanwhile, the Russian Foreign Ministry has accused NATO of a "disproportionate use of force." It said the latest attack cast doubt on NATO's assertion that it is not targeting Qaddafi or members of his family.
The ministry called for "an immediate cease-fire and the beginning of a political settlement process without preconditions."
compiled from agency reports