In this week's show, correspondent
Kristin Deasy
reports on a most disturbing trend -- the use of child suicide bombers in Pakistan and Afghanistan. Afghan officials have accused the Taliban of training children for the attacks, although under closer inspection, the reasons why children become suicide bombers are more complex. Farishta Jalalzai contributed to this report from our bureau in Kabul.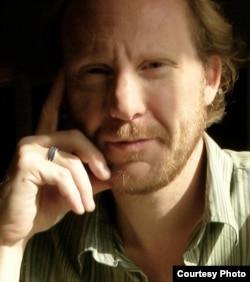 Grant Podelco
Charles Recknagel
looks back at the storied history of Radio Free Europe's first broadcast service -- to then communist Czechoslovakia -- which has been celebrating its 60th anniversary over the past year. Some of the stories that Charles relates sound like episodes from a bad Cold War spy novel.
We present Part Two of our interview with Balkans expert Nenad Pejic, who talks about why Bosnia is sliding back to square one and his belief that many in the Balkans know how to speak but seem incapable of listening.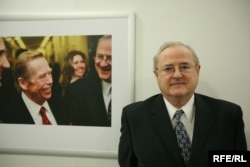 Former RFE/RL Czechoslovak Service Director Pavel Pechacek
And we're honored to have renowned virtuoso Dmitry Kalinin of Russia stop by "The Blender" studios to talk to
Ron Synovitz
about the balalaika. We learn why this beautiful instrument was once considered a threat to church and state. Oh, and he also plays for us. In fact, you can watch a couple of videos of Kalinin performing in our studios above and below.
This week's host is
Grant Podelco
.
In addition to our R.E.M. theme song, music featured in this podcast also includes an excerpt from the 1950s Czech pop song "Docela Vsedni Obycejny Den" (Just An Ordinary Everyday Day), sung by
Vlasta Pruchova.
Listen to or download Episode 21 of "The Blender" below or
subscribe to "The Blender" on iTunes
. For "The Blender" blog archive,
click here
.
RFE/RL's The Blender -- 6/03/11 (Episode 21)
Send your feedback to
podcast@rferl.org
, or leave a comment below. We'd love to hear from you.
WATCH -- Dmitry Kalinin plays Paganini: