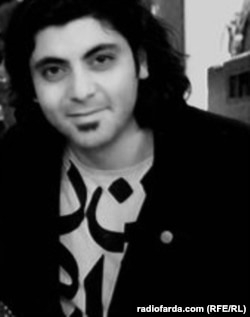 Payam Razi
The alternative rock band
Yellow Dogs
released its first album, "In the Kennel," last May. The album was the fruit of five years of collaboration, with most of the music written in Tehran before the band left for New York City a year ago.
The prominent U.S. music magazine "Rolling Stone" is even taking notice, writing about the band in
an article just this week
.
The songs featured in this episode are "Dragon Flower," "Sex Machine," and "Golden Age."
Yellow Dogs formed in 2006 in Iran, leaving in January 2010 for a concert in Turkey before permanently relocating to New York City.
As for the name, band members explain that they used to jokingly call one another "yellow dog" -- a slang expression in Persian that means something like, "This guy is uncontrollable."
Band member Obaash
told Iranian.com
that the name refers to the concept of breaking boundaries, which goes to the heart of the band's work.
We also introduce another Iranian artist -- Tehran-based
vocalist Mahsa Vahdat
. We'll have more about her in the next episode, but the song that serves as an introduction to her work is called "Meditating Over A Photo." It's from her 2009 album
"Scent Of Reunion."
Your host is Payam Razi.
Listen to or download the latest episode of "The Iran Sound From Way Out" below or
subscribe on iTunes
. For previous episodes,
click here
.
The Iran Sound From Way Out: Episode 5