In this week's show, correspondent
Daisy Sindelar
has the story of two neighbors in southern Kyrgyzstan. Both women -- a Kyrgyz and an Uzbek -- lived through the brutal ethnic violence that erupted one year ago. For both, sadness and suspicions have yet to fade.
We also talk with Daisy -- one of the rotating hosts of "The Blender" -- about her experiences and impressions while traveling around the region for the past week. She's there to cover the anniversary of the ethnic clashes that broke out in Osh on the night of June 10, 2010. When the dust settled and the fires had been extinguished, more than 470 people were dead and thousands of properties had been destroyed.
You can follow Daisy on Twitter as she reports from southern Kyrgyzstan at
@DaisySindelar
.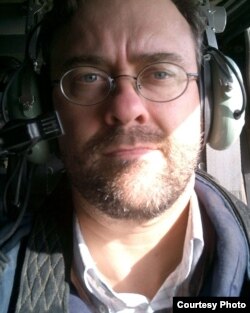 Christian Caryl
Our chief Washington editor,
Christian Caryl
, interviews Polish Foreign Minister Radoslaw Sikorski. As Poland prepares to assume the presidency of the European Council, the minister outlines Warsaw's thinking on the topics of EU accession, Russia, Libya, and more.
And Radio Free Afghanistan's Sayedjan Sabawoon descends into the shadows under a notorious bridge in Kabul. He talks to some of the hundreds of drug addicts who gather there for their daily fix.
This week's host is
Bruce Jacobs
.
Listen to or download Episode 22 of "The Blender" below or
subscribe to "The Blender" on iTunes
. For the complete "Blender" archive,
click here
.
Send your feedback to
podcast@rferl.org
, or leave a comment below. We'd love to hear from you.
RFE/RL's The Blender -- 6/10/11 (Episode 22)