Quiz: A Long Way From Home (English Words From Unlikely Places)
As you probably know, English is a magpie tongue, with around 80 percent of its words coming from other languages, including many from RFE/RL's coverage area. Get to the root of the matter by taking our etymology quiz.
The English name for the winning move in chess is called checkmate. From which language is this word derived?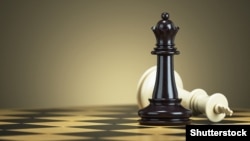 ​