Quiz: A Long Way From Home (English Words From Unlikely Places)
As you probably know, English is a magpie tongue, with around 80 percent of its words coming from other languages, including many from RFE/RL's coverage area. Get to the root of the matter by taking our etymology quiz.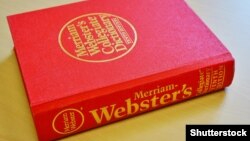 Test your knowledge!
​