Repeat South Ossetian Election Campaign Gathers Momentum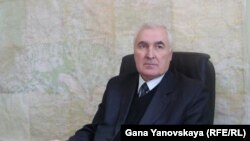 The run-up to the repeat election on March 24 for a new de facto president of Georgia's breakaway region of South Ossetia bears an uncanny resemblance to last November's election campaign. It too is shaping up to be a three-way struggle between the ruling authorities, the opposition, and Moscow, combining the same elements of farce and soap opera.
About This Blog
This blog presents analyst Liz Fuller's personal take on events in the region, following on from her work in the "RFE/RL Caucasus Report." It also aims, to borrow a metaphor from Tom de Waal, to act as a smoke detector, focusing attention on potential conflict situations and crises throughout the region. The views are the author's own and do not represent those of RFE/RL.