A second woman has died of injuries sustained in an August 12 explosion on a passenger bus in the Russian central city of Voronezh.
Voronezh regional Governor Aleksandr Gusev made the announcement on August 13 on his official Telegram channel.
Seventeen victims are being treated for their injures; at least four of them are in serious condition.
Officials say they suspect the blast was caused by gas cylinders installed on the bus.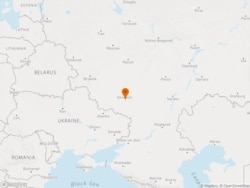 Federal Security Service (FSB) investigators from Moscow are in Voronezh to work on the case.
The Investigative Committee has said a criminal investigation into the incident had been opened into possible safety violations.
An unnamed investigator was quoted as saying that no signs of explosives had been detected at the scene.
A representative of the bus line said that all the company's buses run on diesel fuel and were not carrying gas canisters.
The explosion occurred while the bus was stopped and loading passengers.
A dashcam video of the explosion has been shared on social media.