Amnesty International Urges Dushanbe To End Torture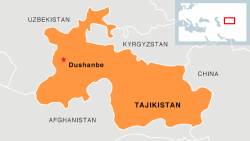 The London-based human rights watchdog Amnesty International has called on Tajik authorities to put an end to torture.

In a statement, the watchdog urged Tajikistan's leadership to ensure thorough, impartial, and independent investigations into all allegations of torture during detention.

Amnesty expressed particular concern over reports about delays in launching an investigation into the alleged torture of a 31-year-old Tajik citizen.

Amnesty International's researcher on Tajikistan, Rachel Bugler, told RFE/RL that her organization is concerned that while Tajik authorities pledge to stop the torture of suspects in custody to the international community, more reports emerge of alleged beatings and torture by police of individuals who were not proven guilty.

Bugler said a system in which citizens do not trust their own police force cannot function.
About This Blog
"Watchdog" is a blog with a singular mission -- to monitor the latest developments concerning human rights, civil society, and press freedom. We'll pay particular attention to reports concerning countries in RFE/RL's broadcast region.
Journalists In Trouble
RFE/RL journalists take risks, face threats, and make sacrifices every day in an effort to gather the news. Our "Journalists In Trouble" page recognizes their courage and conviction, and documents the high price that many have paid simply for doing their jobs. More