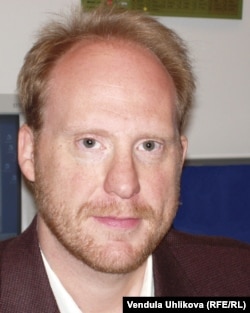 Grant Podelco
In this week's episode, Ruzanna Stepanyan reports from Yerevan about a sex scandal that's thrown Armenia for a loop.
Serop Der-Boghassian is an Iraqi-born Armenian who made a name for himself as a successful businessman. After working for decades in the United States, he returned to his ethnic homeland and became the main employer in a little northern town called Akhtala.
Now he's been charged with sex crimes.
He denies the charges, as the town itself wonders what will become of it if its benefactor is forced out.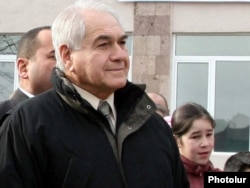 Serop Der-Boghossian
Writer at large
Jamie Kirchick
returns from Israel with an interview with noted Mideast expert and author Barry Rubin. Rubin, as ever, offers his frank comments on the Egyptian revolution and some of the misconceptions surrounding it, as well as the status of the Muslim Brotherhood.
We pay a visit to the editors of our "From Our Bureaus" wire,
Pete Baumgartner
and
Merkhat Sharipzhan
, for another installment of "Uncovered" -- a discussion of important stories from our broadcast region that we think are being underreported in the West.
And finally, correspondent
Ron Synovitz
invited Murad Rakhimov into our studios to kick off a new segment we're calling "A Different Beat." Rakhimov is a virtuoso on the dutar, a two-stringed Asian lute. Listen in as Rakhimov plays the dutar and discusses its exotic history.
This week's host is
Grant Podelco
.
Listen to or download the latest episode of "The Blender" below or
subscribe to "The Blender" on iTunes.
For previous episodes, you can also
click here
.
RFE/RL's The Blender -- 2/18/11