This Is What Five Years Of War Has Done To Syria
Five years since the start of Syria's civil war, much of the country has been devastated. Satellite imagery supplied by the United Nations Institute for Training and Research (UNITAR) shows the extent of that destruction and how Syria's urban landscape has dramatically changed in just a few years.
Before
After
1
Old Town, Aleppo
2010-2014
Much of the historic Old Town in Syria largest city Aleppo has been destroyed, including the Great Umayyad Mosque (pictured in the lower right).
Before

After
2
Almuallq Bridge, Deir Ez-Zor
2013-2014
The suspension bridge, which was built in the 1920s and spanned the Euphrates River, was destroyed in the fighting.
Before
After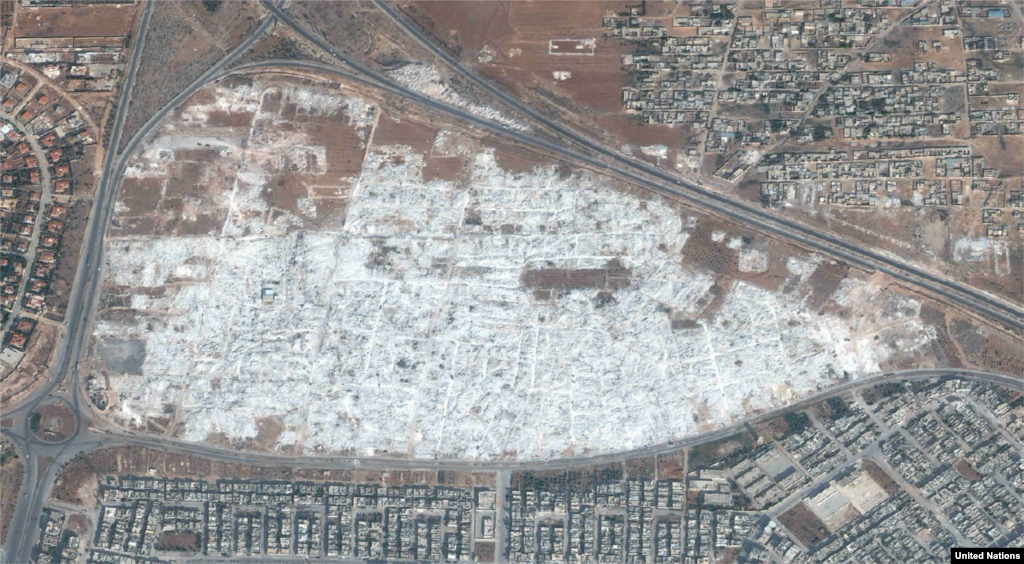 3
Al-Arbaeen, Hama
2010-2012
The western city of Hama has been the site of fierce fighting between Syrian government forces and rebels. The extent of the destruction can be seen most dramatically in the levelling of the Al-Arbaeen district.
Before
After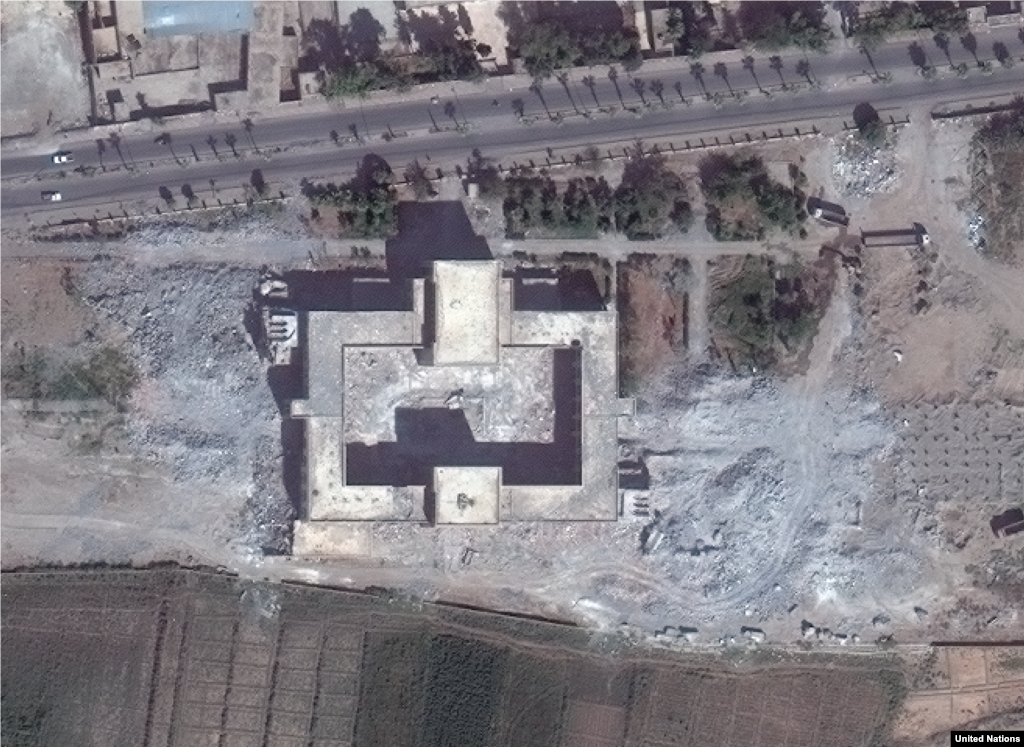 4
Uwais Al-Qarni mosque, Raqqa
2011-2014
The mosque was destroyed by Islamic State militants in 2014.
Before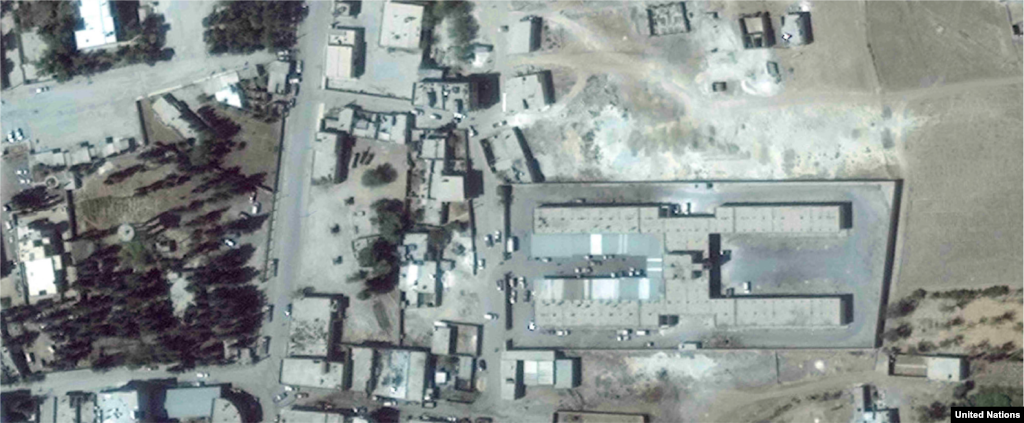 After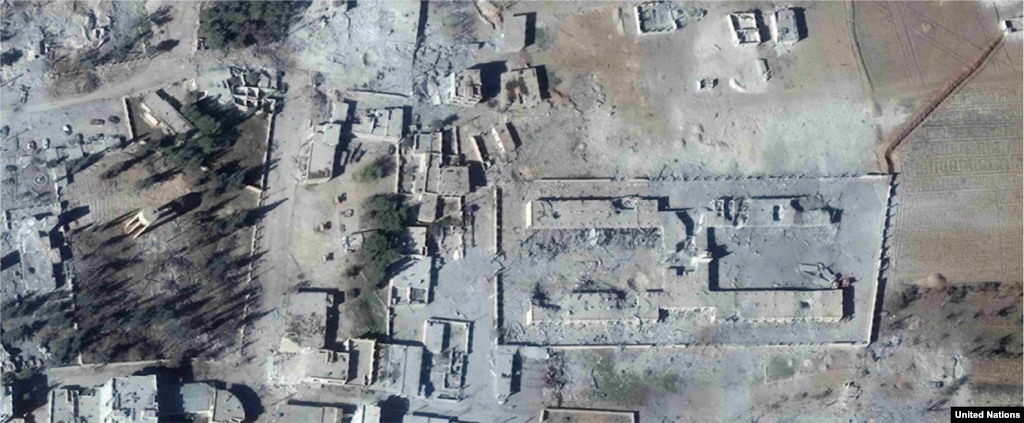 5
Souk Al-Hal market, Kobane
2014-2015
In the northern Syrian city of Kobane, the Souk Al-Hal market, which is just 400 meters from the Turkish border, has been almost completely flattened.
Before
After
6
Al-Hamidiyah neighborhood, Homs
2010-2014
The area around the Khalid ibn Al-Walid mosque (pictured top right) has been the target of numerous attacks since the Syrian conflict began.
Before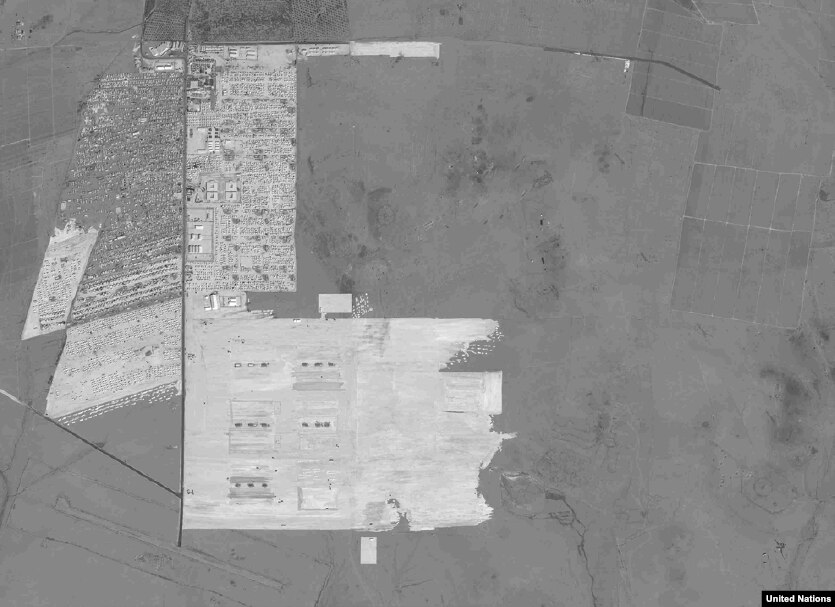 After
7
Zaatari refugee camp, Jordan
2012-2013
The human cost of the Syrian civil war eclipses everything else. More than 270,000 people have been killed and millions displaced since the conflict started in March 2011. Many of those that fled ended up in the Zaatari refugee camp in northern Jordan. With more than 80,000 refugees, it is now the second-largest refugee camp in the world and the fourth-largest settlement in Jordan.
​