WASHINGTON -- "The government of Pakistan is going to continue to say they didn't know, the high-level people, that bin Laden was there," Senator Carl Levin (Democrat-Michigan), chairman of the Senate Armed Forces Services Committee, told ABC News on May 6.
"They will continue to say that, but what they won't say is that they don't know where the Haqqani terrorists are, because they do know and they've told us they know, and we have asked them and their excuse is 'We will get to it.' Year after year: 'We'll get to the Haqqanis,' but they don't," Levin added. "That is a question that must be pressed on the Pakistani government."
Levin also said that he had no doubt that Pakistan also knows where Mullah Mohammad Omar and the rest of the leaders of the Afghan Taliban are.
Expressing anxiety about the lack of Pakistani cooperation in cracking down on militant leaders, Levin also said that "members of those groups are crossing the border and killing American soldiers in Afghanistan."
While Levin expressed frustration with the government in Islamabad, a top U.S. general, Richard Mills, has hinted about a possible next step by the U.S. military.
"If I was Mullah Omar I would certainly be worried," he said in an interview with the AFP news agency on May 5. Bin Laden's killing "shows that the Americans are focused."
Rahimullah Yusufzai, a Pakistani journalist who achieved global fame for his multiple interviews with Osama bin Laden and his knowledge of the Taliban's inside workings, says that it's a real possibility that Mullah Omar might be next on the Americans' wanted list.
"The Americans think, as we heard from President [Barack] Obama, that they could launch similar attacks if they have got actionable intelligence about somebody important about high-value targets, and I think Mullah Omar would be among those high-value targets," Yusufzai says.
Is Mullah Omar Next?
It was Mullah Omar's backing for Al-Qaeda leader bin Laden that triggered the U.S.-led campaign to oust the Taliban government in Kabul in 2001. Omar and most of the other senior Taliban leaders, along with bin Laden and some of his senior Al-Qaeda associates, survived the U.S. onslaught.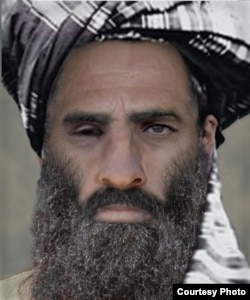 Is the Taliban's Mullah Omar next?
While bin Laden was hunted down last week, Mullah Omar and most of his comrades remain at large despite one of the most intense manhunts in the world. They are believed to still be guiding the resurgent Taliban in Afghanistan.
Omar is generally thought to be hiding somewhere around the Pakistani city of Quetta, a view so prominent that most experts now refer to the Taliban's supreme council as the "Quetta Shura."
Some Washington analysts, however, place the Taliban leader in the seaport city of Karachi. The attractions of Karachi as a possible hiding place are clear. It has a population of 12 million and a long history of harboring radical political movements. Its inhabitants include millions of ethnic Pashtuns, which would give cover to the largely Pashtun ranks of the Taliban.
...Or Time To Talk?
While some in the Pentagon talk of stepping up military operations against the Taliban leadership, some top civilian officials in Washington are hinting that the opportunity presented by the death of bin Laden should be seized upon to make political overtures to the insurgents.
Secretary of State Hillary Clinton said on May 4 that now was the time to press ahead with diplomacy. The killing of bin Laden should give the Taliban fresh incentive to come to the negotiating table, she suggested.
Joshua Foust, a fellow at the Washington-based American Security Project think tank, says that diplomatic efforts to wind down the insurgency in Afghanistan seem to be intensifying in the wake of bin Laden's death.
"There has been a shift in tune since Osama bin Laden's death," Foust says. "I don't know what that shift in tune is pointing to yet, but it's possible that they [the Obama administration] are walking back from the military option and trying to look at a more political solution, in which case it would make sense for them to not go after Omar."
Although nothing has lately been heard from Mullah Omar to indicate that he is still actively managing the Taliban insurgency, Yusufzai says that the Taliban "wouldn't think of doing anything without his approval. He still remains the commander of the faithful for the Taliban."
"Maybe he has got many deputies, many commanders, who do the legwork, who do the planning and whatever, but I think he is the inspiration," Yusufzai says. "He is the top leader and I don't think the Taliban would actually decide anything concerning their attacks in Afghanistan or in future may be any reconciliation or peace talks, I think everything would have to go through him."
Omar's unique status could also lead Washington to think twice before taking direct action against him -- especially as the United States prepares to start withdrawing its troops from Afghanistan starting in July.
Pakistan As The X Factor
Another factor in any decisions to pursue Omar -- or the Haqqani terrorist network, an allied movement based in the tribal areas of Pakistan -- will be the possible Pakistani reaction to any additional unilateral U.S. military action in the country.
General Ashfaq Parvez Kayani said at a meeting of senior Pakistani Army commanders on May 5 that "any similar action, violating the sovereignty of Pakistan, will warrant a review on the level of military and intelligence cooperation with the United States."
Yusufzai thinks that any additional U.S. military moves in Pakistan without prior consultation with the government would have a disastrous effect on an already weakened U.S.-Pakistani relationship. He says that it would make more sense to push for reconciliation, arguing that the prospects for a successful peace process are much better now that bin Laden is gone from the scene.
"I think that the personality of bin Laden was a hurdle in the reconciliation process. Because you know his faith was the reason why the Taliban actually lost power. You know the Taliban refused to deliver him to the U.S. or expel him from Afghanistan. And they sacrificed everything for him," Yusufzai says.
With bin Laden gone, he says the Taliban's relationship with Al-Qaeda will "become weaker," because bin Laden was "the main link" with Mullah Omar and the Taliban, so his absence could "open up opportunities for reconciliation."

Searching For A Plan
It remains open to question, however, whether the killing of bin Laden will actually make the Taliban inclined to seek a deal. And even if that is the case, any such move faces considerable opposition within Afghanistan itself. Thousands of people took to the streets in Kabul on May 5 to protest the possibility of peace talks with the Taliban.
Some analysts say that, despite all the speculation, Washington seems to have no concrete strategy for moving ahead. As Foust puts it, "People are still celebrating the death of bin Laden."
"Whatever direction Washington may choose for handling the remaining top Taliban and Al-Qaeda leadership, it won't be an easy decision," Foust says. "It would perhaps require a hostile discussion between the security and civilian leadership to agree on how to go forward."
Coming up with a coherent plan may take time. As shown above, different groups within the Washington power structure have different priorities. Reconciling the military's push to attack the Taliban with the State Department's insistence on diplomacy could prove hard. And then there is a third group of influential Washingtonians, like Levin, arguing that the focus should be on determining whether the Pakistani government was in any way involved in protecting bin Laden.
The danger, say analysts, is that this confusion could prevent Washington from making the most of this unique historic moment.