U.S. Official Criticizes Belarus On Lack Of Progress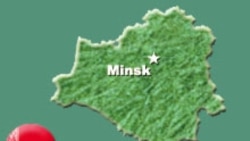 Minsk, 19 March 2004 (RFE/RL) -- U.S. Deputy Assistant Secretary of State Steven Pifer today criticized the Belarusian government for failing to meet international commitments on developing democracy.
Currently visiting Minsk, Pifer said if the situation did not improve there were a variety of options, including sanctions, that could be imposed on Belarus. He said sanctions could be applied against the authorities and not affect the people.

Pifer is part of a joint U.S.-European Union delegation visiting Belarus. The delegation has already noted limited press freedom, a ban on active work by humanitarian organizations, and limited rights of peaceful assembly.

Pifer said the EU-U.S. mission has "noted with regret that Belarus has failed conspicuously to make progress" toward meeting Organization for Security and Cooperation in Europe (OSCE) obligations.

Pifer's press conference was held at the Lithuanian Embassy because Belarusian authorities refused to provide a venue.