Iran: HRW Says Tehran Uses Torture To Suppress Dissent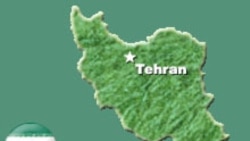 Human Rights Watch (HRW), in a new report, says Iran has intensified its crackdown against critics of the Islamic establishment. HRW has documented systematic abuses against political detainees, including arbitrary arrest, detention without trial, torture to extract confessions, prolonged solitary confinement, and physical and psychological abuse.
Prague, 7 June 2004 (RFE/RL) -- The human rights situation in Iran has worsened in the past four years, and Iran's hard-line judiciary is at the center of the abuses.
These are the findings of a new report on Iran by the U.S.-based watchdog Human Rights Watch (HRW). The report, released today, says authorities in Iran -- facing increased calls for reform -- have systematically used solitary confinement and physical torture as a way of silencing opposition.
So far, there's been no official reaction to the report. Recently the head of the Iranian judiciary ordered a ban on torture -- which was widely seen as an admission that torture is practiced.
Human Rights Watch says that while criticism of the government has increased on the streets in the past couple of years, it's been silenced in newspapers, websites, and legally organized protests.
HRW says its report is based on interviews with former political prisoners, journalists, and student activists. The report documents cases of individuals being beaten, held in uncomfortable positions for long periods of time, or being hung by their arms and legs in order to force confessions.
The report says a small number of judges, accountable only to Iranian Supreme Leader Ayatollah Ali Khamenei, have managed to shut down dissent.
Jean-Paul Marthoz, an HRW spokesman in Brussels, told RFE/RL that Iran's supreme leader is ultimately responsible for the repression. "What we have stated in the report is not only the very aggressive action taken by the judges -- but it's not really a question of having a [small number of bad] judges," he said. "It's a systematic campaign against dissent that is really ordered from the top down. And we really believe that the religious authorities and the leader of the revolution are directly responsible for the system [in place since 2000] to repress dissent and to break up the reformist movement that was appearing at the time."
HRW singles out the chief prosecutor in Tehran, Said Mortazavi. Mortazavi, a former judge of the press court, was responsible for closing down many pro-reform publications. Human Rights Watch says Mortazavi has been involved in a number of "coercive interrogations" and has allegedly given the order for detainees to be physically abused.
The title of the 65-page report, "Like the Dead in Their Coffins: Torture, Detention and the Crushing of Dissent in Iran," refers to the rows of solitary cells in which detainees are often confined. The cells typically measure just 2 meters square and are flooded with artificial light 24 hours a day.
HRW says solitary confinement is used against political prisoners to break their will and extract forced confessions. The former political detainees who were interviewed by Human Rights Watch have said their time in solitary was worse than any physical or verbal abuse they experienced.
Human Rights Watch says that while criticism of the government has increased on the streets in the past couple of years, it's been silenced in newspapers, websites, and legally organized protests.
Human Rights Watch is urging the UN special rapporteur on torture and inhuman punishment to visit Iran. The reports says a three-year dialogue on human rights between the European Union and Iran has failed to achieve any tangible results.
"We believe the EU should really establish clear benchmarks: ask for the release of political prisoners, ask for the reopening of reform-minded media, ask for an end of torture, clearly -- and should take that as benchmarks," Marthoz said. "[That means] that if the measures are not taken by the Iranian government, certainly the human rights dialogue should be stopped. If not, it would be just a sham, helping the conservatives in Iran to pretend that things are going well."
HRW says the future does not look bright following the defeat this year by reformists in parliamentary elections. The defeat came after many reformists were barred by the leadership from taking part in the elections.
Marthoz said there is little hope for human rights defenders in Iran to push for improvements. "The capacity to repress and to intimidate on the part of the government and judiciary and intelligence agencies is so high that it's perhaps difficult now to really do something which would [be] visible," he said. "But we really believe that there is still a strong current in Iran in favor of reforms leading to democracy and respect of human rights, and we really believe that's why we have to support those people from the outside."