Analysis: The End Of 'Namedni'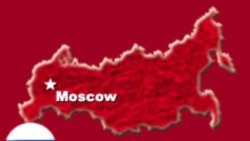 Russia's embattled liberal community suffered another shock on 2 June when NTV national television summarily dismissed popular journalist Leonid Parfenov and closed down his analytical program "Namedni." NTV General Director Nikolai Senkevich made the controversial decision after Parfenov released to the media a written instruction from NTV Deputy General Director for News Aleksandr Gerasimov ordering him to remove from his program an interview with the widow of former acting Chechen leader Zemlikhan Yandarbiev. In the days since, Russia's liberals have been arguing over everything from whether this development signals a clampdown on the media to whether this was really a case of censorship at all and to what extent Parfenov himself is to blame for the unfortunate outcome.
Although Parfenov has claimed that the Kremlin asked Gerasimov to pull the Yandarbieva interview, Gerasimov himself has said publicly only that he made the decision in order not to influence the ongoing trial in Qatar of two Russian secret-service employees charged with the February assassination of Yandarbiev. Leading journalist Vladimir Pozner told "Moskovskie novosti," No. 20, this week: "If the decision was made out of concern for the reaction of the authorities, then that is censorship. If the decision was made not to influence negatively the fate of the Russians [on trial], that is not censorship."
The official explanation for Parfenov's dismissal is that he violated "corporate ethics" by releasing Gerasimov's order to the media. Senkevich has said repeatedly that he had no choice but to fire Parfenov, despite the popularity and profitability of "Namedni," one of NTV's most respected and highly rated programs. Respected independent media figures such as Ekho Moskvy Editor in Chief Aleksei Venediktov and REN-TV President Irena Lesnevskaya have agreed that Senkevich was correct to dismiss Parfenov for making public Gerasimov's order. However, pundits were quick to point out that Parfenov, together with Tanya Mitkova, was one of the few respected journalists to remain with NTV following its takeover by the state-controlled natural-gas monopoly Gazprom in 2001. When told of the firing, Mitkova reportedly said, "Now the channel has crashed to the ground," "Moskovskii komsomolets" reported on 3 June. The impact of the firing on the station's battered reputation could be long lasting indeed.
The events surrounding Parfenov's dismissal have fuelled longstanding rumors that NTV intends to remake itself in the next few months as a purely entertainment channel, without any significant news programming.
As a result, the events surrounding Parfenov's dismissal have fuelled longstanding rumors that NTV intends to remake itself in the next few months as a purely entertainment channel, without any significant news programming. It has long been known that Gazprom-Media is working to create a joint media-holding company with Yevrofinans, the investment arm of the Central Bank-created Yevrofinans bank, and that NTV will be the main jewel in the holding company's portfolio. Earlier this year, "Novaya gazeta" and other Russian media reported that part of the strategy for the holding company included the dumbing down of NTV into a purely entertainment channel and the replacement of Senkevich with retired Federal Security Service (FSB) Major General and current All-Russia State Television and Radio Company (VGTRK) Deputy Director Aleksandr Zdanovich (see "RFE/RL Media Matters," 9 April 2004).
"Moskovskie novosti" Editor in Chief Yevgenii Kiselev wrote in his paper, No. 20, this week: "There are rumors that the firing of Parfenov was a clever move by the authorities, that the scandal was provoked with the intention of discrediting and removing the current leadership of NTV."
On 22 March, strana.ru -- which is owned by VGTRK -- reported on the rumored restructuring in an article entitled, "A Radical Reorganization of NTV Is Expected Toward September." That article named "Namedni" and "Lichnyi vklad" as "the main candidates for cutting." An unnamed source at VGTRK told the website that Zdanovich is "a normal deputy director who has worked with journalists for many years" and who is "no worse than Senkevich, who has done absolutely nothing for [NTV]." "The president also came from the FSB and so far no one has died from that," the unnamed source concluded.